Virat Kohli's brand value at the receiving end after Twitter outburst
Kohli has a massive impact over the social media.
Updated - Nov 11, 2018 2:23 pm
2.6K Views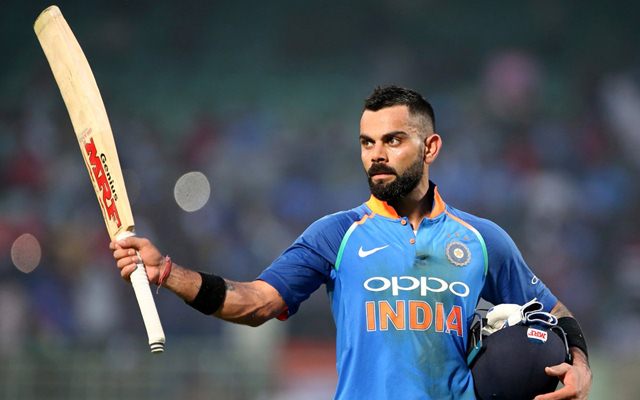 Indian captain Virat Kohli earlier hurled some outrageous comments to a supporter after the latter said that he doesn't like Virat and prefers watching Australian and English cricketers. The Delhi-born cricketer lashed out while replying to the mean tweets on his recently launched official application. The outburst was greeted with severe backlashes, though a few people supported the 30-year-old on the matter.
After the criticism, Virat broke his silence and mentioned that he believes in freedom of choice. In the meantime, some of the brands, which shell out a significant amount of money for Virat to benefit from the impact the cricketer creates, are rightly worried.
"This second tweet by Kohli simply establishes that the previous comment was an impulsive outburst. What he is saying now is more cogitative and it in a way manages the crisis," Harish Bijoor brand and business strategist and owner of Harish Bijoor Consults Inc, was quoted as saying in Inside Sport.
Kohli made his international debut in 2008 and ever since his fandom across the world has only increased as he has been able to rack up records with sheer authority. Recently, he became the fastest batsman to notch 10,000 ODI runs, surpassing the legendary Sachin Tendulkar.
The issue is being blown out of proportion
"It's good that the whole issue is not blown out of proportions. However, if Kolhi were going to stand by or back his initial comments, or if only he were to say one more time that 'these people should leave the country', then there could have been some backlash from some brands, who could have come out in open and said that we don't stand by our ambassador," Bijoor remarked.
"Had there not been this timely realisation, his brand value too would have taken a hit," the businessman added.
Abhishek Ganguly, PUMA India managing director, mentioned, "The issue is being blown out of proportion. Anyone who has seen the entire video on Virat's fan app will know that he was speaking in jest in a section called 'Virat responds to mean tweets'."
Virat Kohli has a massive impact over the social media as a single tweet from his personal account is worth INR 1 crore if to be valued in monetary terms. Last year one of his posts on Instagram was valued over INR 3 crore. The experienced campaigner has nearly 9 million social media fan fowling, including Twitter, Instagram and Facebook.
[interaction id="5be792cf3cea78953b553057″]