Virat Kohli's weekly wage in IPL greater than Premier League giants Morata and Lukaku
These figures will shock you!
Updated - Sep 3, 2017 5:39 pm
6.6K Views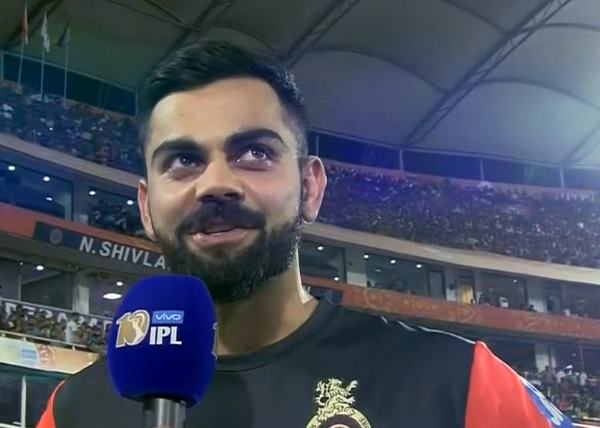 Follow us on Google News
With the onset of the first week of September, the transfer window of Europe's summer came to and so did the madness surrounding it. If the transfer of Paul Pobga from Juventus and Zlatan Ibrahimovic from PSG to English Premier League heavyweights Manchester United for record fees caught the centre-stage last year, this year it was the transfer of Neymar from Barcelona to PSG which toppled all previous records.
Neymar was traded for a record sum of 222 million Euros, breaking Pogba's record fee of 105 million Euros last year. To compensate for the loss, the Catalan giants Barcelona opted to shatter the record set last year to rope in French forward Ousmane Dembele from Borussia Dortmund for 135 million Euros. If these numbers according to India Today are not enough, PSG has also agreed on a reported fee of 180 million euro for Kylian Mbappe for next summer when the loan deal which was agreed with AS Monaco.
Which means, Mbappe is set to earn more than 160,0000 to 180,000 euro-a-week at PSG. The other most talked about transfer in England was that of Romelu Lukaku and Alexandre Lacazzete to Manchester United and Arsenal respectively. They would bag 200,000-pounds-a-week for their stint in the UK. Meanwhile, Alvaro Morata would earn 150,000-a-week at Chelsea. The new contract of Lionel Messi fetches 500,000 pounds a week while Cristiano Ronaldo earns around 365,000 from his contract that he signed in November 2016.
Franchise Cricket not behind Club Football
That said, Cricket was never talked about monetarily before the advent of T20 and Franchise cricket. Leagues such as Indian Premier League and Big Bash League has changed the course of the game in such a way that traditionally conventional nations such as England, who have been sceptical about the tournament in their attempt to conserve the longest format of the game, have sent their players to the leagues. Ben Stokes this year was the highest paid player this season with a record sum of 14.5 crores.
Therefore, using foreign exchange, it is found out that the likes of Virat Kohli, MS Dhoni, and Rohit Sharma are paid at par with the remuneration of the aforementioned soccer players as they bag over 200,000 pounds a week for their stints in IPL. In fact, Virat Kohli has his nose ahead of the likes of  Lukaku and Morata with a weekly wage of 241,690 pounds-a-week if his salary cap is broken down to the tenure of the IPL (about 8 weeks). Similarly, Stokes earned a whopping 209,207 pounds-a-week while MSD and Dhawan earn around 201,456 pounds-a-week approximately from their current contracts.
Follow us on Telegram