Virender Sehwag credits Modi's move with his wits
Updated - Nov 8, 2016 5:06 pm
25 Views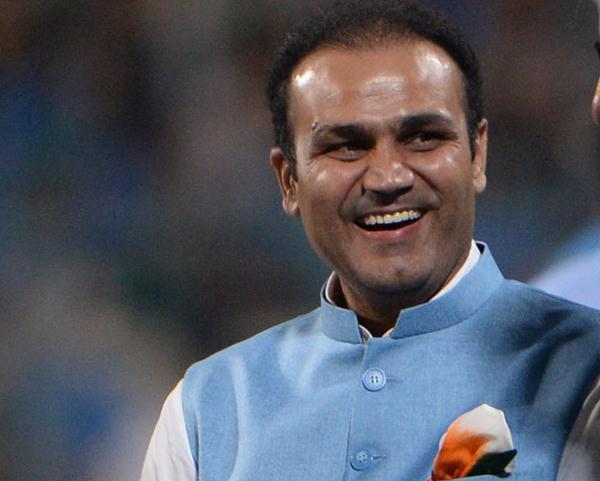 Former Indian cricketer Virender Sehwag has a habit of being in the news. Sehwag is one of the most active cricketers on the social media. Such is his presence that he is now known for his tweets on the trending issues. He is usually known for his sarcasm and witty birthday wishes. This time the former Indian opener had a word of praise for the Prime Minister of India. On Tuesday evening, it was the Prime Minister of India, Narendra Modi, who announced curbing the 500 and 1000 rupee notes with immediate effect.
The announcement was made by Narendra Modi in an attempt to fight the ever increasing black money in the Indian economy. The entire nation praised the bold move taken by the Prime Minister. Virender Sehwag found his own way of commending the move by Modi. Incidentally, the announcement has come on the day when the most sought after elections are taking place. The US Presidential elections had the entire focus of the audiences today until Modi came up with his announcement.
Now the shift has come to the Indian economy and people are talking about this move by the Prime Minister. A lot of trolls and memes have surfaced the social media in the meantime. "US counting votes and India counting notes" is the most common phrase trending on the social media platforms.
Sehwag had his tweet aligned on the same lines. He was quick to tweet that the houses that will have their lights on tonight will be busy counting their black money. He mentioned how the day has a great value with US counting the votes of their elections and Indians busy counting their notes. He wrote, "In America they will count Votes. In India count Notes. Tonight just notice d houses that dont have lights off, Note Counting On. #BlackMoney"
In America they will count Votes.
In India count Notes.
Tonight just notice d houses that dont have lights off,Note Counting On.#BlackMoney

— Virender Sehwag (@virendersehwag) November 8, 2016