Virender Sehwag names the scariest bowler he faced in his career
The swashbuckling opener revealed that the 2007 World T20 was one of his favourite victories.
Updated - Oct 1, 2018 6:13 pm
3.2K Views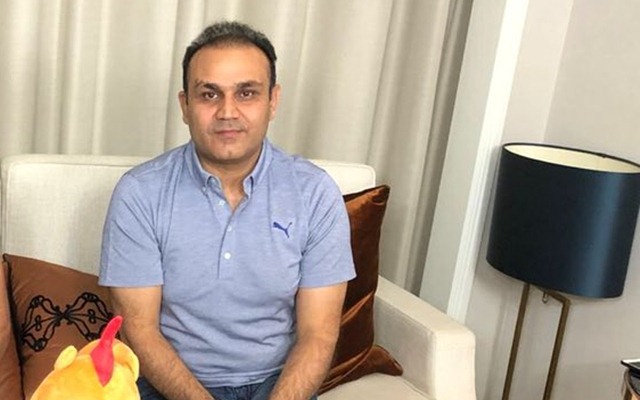 Former Indian opener Virender Sehwag has thwarted and trashed many bowlers in the past. The swashbuckling opener was always known for his drives and cut early in the first over when the bowlers were just settling. Sehwag's stay at the top of the Indian order was pretty much the best phase of Indian cricket.
The right-handed batsman's partnership with the likes of Gautam Gambhir and Sachin Tendulkar would be itched in the hearts of the Indian fans. After making a mess of many top bowlers, Sehwag finally revealed the scariest bowler that he has faced in the past. Sehwag named that Pakistan's express pacer Shoaib Akhtar was the trickiest and scariest bowler he faced during his career.
In a live video chat hosted by UC Browser, Sehwag said, "If there is one bowler I was scared of it was Shoaib Akhtar. You didn't know which ball he would hit on your shoe and which one on your head. And he has hit many bouncers on my head. I was scared of him but had fun hitting balls from him too."
Akhtar got the better out of Sehwag
However, the Indian opener has got the best out of him when he has faced the likes of Akhtar with his attacking abilities. Sehwag has gotten the better of Akhtar on many occasions, with the famous one in the 2003 World Cup. Alongside Sachin, the duo stitched a partnership taking India to the finals of the World Cup. Further, in the interview, Sehwag also mentioned the favourite moments of his career.
The swashbuckling opener revealed that the 2007 World T20 was one of his favourite victories. Alongside the 2007 World Cup, Sehwag also mentioned the 2011 World Cup victory in India as the most memorable moments in his life. "For us, there was two – 2007 World T20 and 2011 World Cup. In 2007, we had a really young team and no one had expected us to do well or win, that too in South Africa. And 2011, because before India, no other host nation had won the World Cup," Sehwag said.
[interaction id="5bb0acad72e66564c57d47d6″]