Virender Sehwag picks five biggest flops of IPL 2020
Sehwag feels these five players couldn't justify their hefty paychecks.
Updated - Nov 12, 2020 7:16 pm
56.5K Views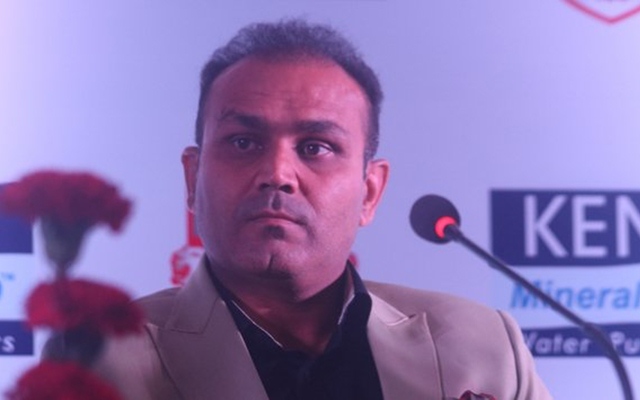 After the conclusion of the 13th edition of the Indian Premier League (IPL 2020), many cricket analysts and pundits are getting vocal regarding the performance of players and the teams in the marquee event. The former Indian opening batsman Virender Sehwag is not behind as he opined on the five players who were a failure and couldn't justify their hefty paychecks.
In a video shared on his Facebook page, Sehwag firstly picked Royal Challengers Bangalore (RCB), Aaron Finch, as one of the biggest flops of IPL 2020. The veteran pointed out that the Australian captain failed to live up to the expectations and this can be due to the Bangalore team curse. Finch managed just 268 runs in 12 matches including one half-century.
"Aaron Finch, I gave him my name as a nickname, thinking he would be Viru to Thakur Kohli. Instead, it looks like the Bangalore curse affected him badly and the engine of his batting stalled this season," Sehwag opined
The former Indian player was disappointed with West Indies power-hitter Andre Russell's performance too. Sehwag believes that the batsman couldn't flex his muscles this time and couldn't convert any of his knocks despite getting decent starts.
"Andre Russell's muscles remained lazy this season and slept after giving us hopes in every innings. Because of that Kolkata didn't make it to the playoffs this season."
Glenn Maxwell was enjoying a highly-paid vacation: Virender Sehwag
Next on the list was Chennai Super Kings (CSK) Shane Watson who struggled to middle the ball and has announced his retirement from IPL after a disastrous season. Sehwag pointed out that all the fans of the Yellow Army had high hopes from the Aussie player but he flattened in the league.
"Shane Watson, the Chennai fans and we had high hopes from this Diesel Engine but in this season, even after many kickstarts, it didn't start properly and as the season ended he said that the vehicle cannot be pulled any longer and retired it." the 42-year-old said.
Further, the legendary opening batsman chose Australia's Glenn Maxwell as his penultimate pick of a player who failed to deliver the goods in IPL 2020. The former KXIP coach and player criticised the all-rounder saying that the latter was enjoying a highly-paid vacation in the United Arab Emirates (UAE). Maxwell was a total failure this year as he failed to hit a single maximum throughout the league.
"Glenn Maxwell. This 10 crore cheerleader proved very costly for Punjab. His IPL routine for the last few years has been of shirking from work but this season he broke that record as well. This is what you call a highly paid vacation."
The last in the list was South Africa's Dale Steyn who was once known for dominating the 22-yard pitch with his lethal bowling. Sehwag opined that Steyn has lost his charm and is unlikely to find a buyer for himself in the IPL market henceforth. He was a part of RCB in IPL 2020.
"Dale Steyn. There was a time when everyone was afraid of the bullets from the 'Steyn Gun' but this season instead of the 'Steyn Gun' we got a homemade pipe gun. I could not believe my eyes seeing him getting hit but one thing became clear that we are unlikely to find a buyer for him now in the IPL market." Virender Sehwag concluded.