Virender Sehwag had threatened to pull out of match against England in 2011 World Cup
Ashwin revealed about the time when Sehwag fought for receiving lesser number of passes than what was promised
Updated - Jun 6, 2017 10:21 pm
4.1K Views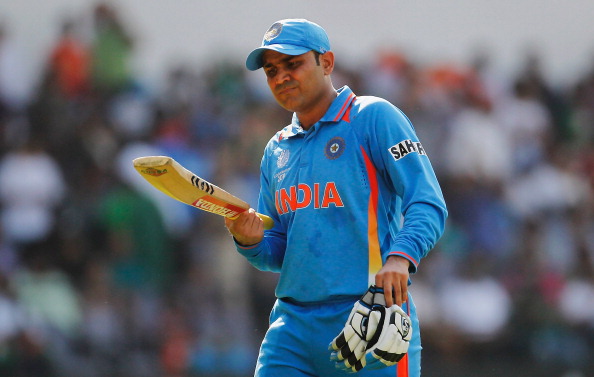 Ravichandran Ashwin was the first guest on Vikram Sathaye's second edition of "What the Duck". Vikram Sathaye engages with cricketers about their cricketing and personal lives.
In this episode, the duo probe on a number of topics but there was one topic which made this episode a blockbuster one. Talking about his (Ashwin) cricketing instances, Ashwin went on to share few interesting anecdotes where Virender Sehwag threatened to pull out of the game against England at the last moment.
What happened?
The then coach, Gary Kirsten had scheduled a meeting at 10 in the morning. Prior to that meeting, Virender Sehwag had informed Gary Kirsten that he wishes to discuss something in the meeting. However, he (Virender Sehwag) didn't inform the subject he wanted to discuss in the meeting.
As the promised by Gary, Virender Sehwag got his turn to speak and as recalled as Ashwin, Sehwag said, 'We had a great game in Dhaka. Now tell me how many complimentary passes is each player promised?
Ashwin said that Sehwag had found it from somewhere that we were eligible for 6 passes but we were only getting 3.
Sehwag said, 'Come what may we only play the next game when we get the promised number of passes. Before toss, we should get our 6 complimentary passes.' Gary said, 'I do not need 2, you can take my 2. And Sehwag immediately jumped up and said, 'Gary you are eligible for 4 but getting only 2. So we need to sort this.'"
"The discussion went on for another 20 minutes and when the world thought we are discussing about the important world cup game, we were discussing about the passes," said Ashwin.
He (Ashwin) further said that from the logistics team to the manager of BCCI tried their level best to sort this out and explain why fewer passes were issued. He said, "Viru said 'nothing doing, if you don't give us 6, I will take this up and I will not play the game."
Ashwin joked saying, "Keeping aside this meeting, our meeting usually last for two minutes".
Result of the match:
With enthralling centuries by Sachin Tendulkar and Andrew Strauss, the match between India and England ended in a tie and both the teams shared a point each. Also, Sehwag scored 35 runs at an astonishing strike rate of 134.61 which was laced with 6 boundaries.