Watch: Arrogant RP Singh throws a fan's cell phone
Updated - Jan 14, 2017 11:13 pm
84 Views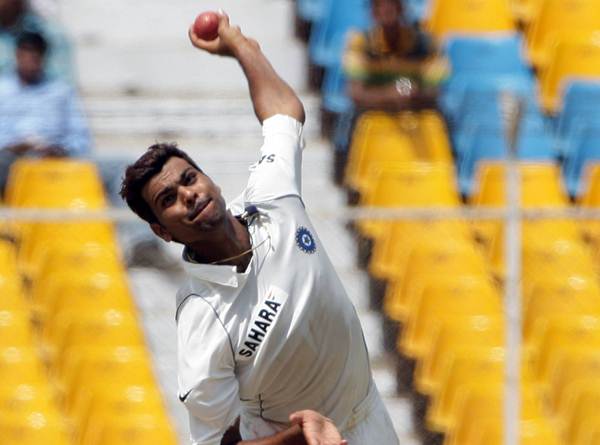 Follow us on Telegram
In a very surprising and shocking incident, Indian pacer Rudra Pratap Singh was seen throwing the phone of a spectator. The incident took place during the finals of the Ranji Trophy this season between Gujarat and Mumbai. RP Singh, who was plying his trade for Gujarat, was instrumental for his side that eventually won the title. Gujarat beat Mumbai by 5 wickets riding on skipper Parthiv Patel's well compiled century in the run chase.
While his team had a very good time at the ground, the pacers actions suggest that he was having a turmoil in his head. A very angry RP, for unfathomable reasons, threw the phone of the fan during the game. The incident took place when he was fielding on the boundary in the match. A group of fans eagerly kept chanting and calling him.
Suddenly, RP was seen coming in the direction of the spectators. They believed that he was coming to give them the autograph or take pictures with them. Some of the fans can be heard asking for selfies from the background. The bowler from the Gujarat team marched ahead and came close to the spectators.
He then took the cell phone of a fan and moved back towards the playing area and threw the phone away on the ground. The video has been going viral on the social media and fans wish to know why RP got so miffed about the entire scene. Earlier in the match, he was seen showing the middle finger to the spectators that had drawn a lot of criticism too. He is yet to give a comment on the entire scene.
The Gujarat team management has also not given any remark on the same as of now. It will worth noting to see what penalty the bowler faces for his unusual behaviour with the spectators throughout the finals of the Ranji Trophy this year.
Watch the video here:
Follow us on Google News