Watch: Disgraceful clash between N Jagadeesan and Sai Kishore in the TNPL
Updated - Sep 9, 2016 5:44 am
109 Views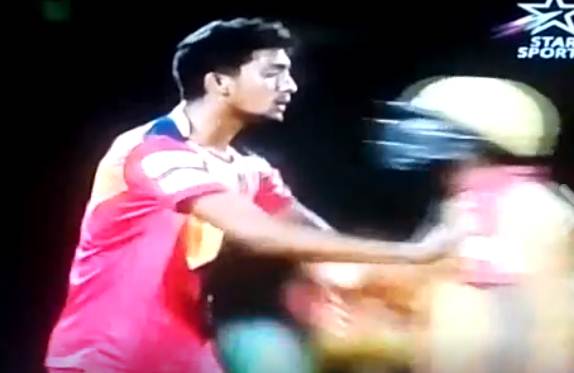 The Tamil Nadu Premier League (TNPL) that is underway in Tamil Nadu was creating all the right waves for definitely proud cricketing reasons with the quality of cricket being played and the way the league has been organized by the Tamil Nadu Cricket Association which is trying its best to make the state league the best in the country. But it was all hampered when two players Narayan Jagadeesan and Sai Kishore of the Chepauk Super Gillies and Dindigul Dragons clashed mid-pitch after the latter dismissed Jagadeesan.
It was all going pretty well in the game but just after the dismissal, the bowler couldn't hold onto his emotions and possibly hurled provocations and on receiving a few back, Kishore rushed towards the batsman and soon they were seen pushing each other. Dindigul skipper Ravichandran Ashwin was the other batsman and that made him really furious. He took off his helmet and not just pacified the scene but could also be seen angrily shouting at the bowler for creating the uncalled for scene. Ashwin asked Jagadeesan to walk off immediately and so did he. The opposition skipper also reached there trying to calm things down.
The ace Indian spinner wasn't done, as the Chepauk team was celebrating the wicket Ravi Ashwin went in the huddle and shared a piece of advice with the bowler who in the rush of blood was carried away after claiming a wicket to trigger the distasteful incident.
It didn't affect the game and Chepauk Super Gillies went on to beat Dindigul Dragons by 6 runs in what turned out to be a thriller of a contest at the NPR grounds at Natham, Dindigul. This game also marked an end to the Dindigul team's winning streak in the TNPL.
Watch: Disgraceful clash between N Jagadeesan and Sai Kishore in the TNPL: