Watch: The official trailer of Sachin: A Billion Dreams
The movie is set to be released on May 26, soon after the Indian Premier League gets over.
Updated - Apr 13, 2017 7:07 pm
4K Views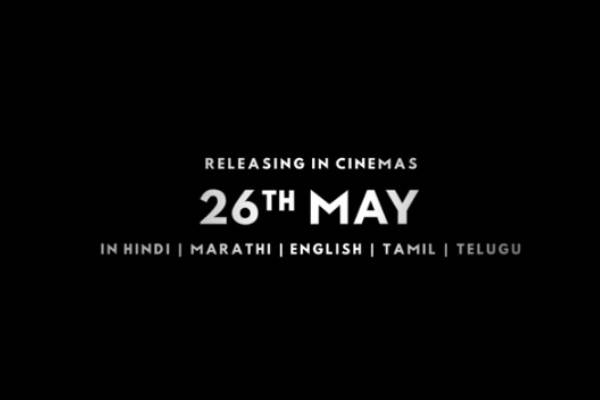 The much-anticipated trailer of Sachin Tendulkar's biographical film "Sachin: A Billion Dreams" has been finally released, and it will give you goosebumps just the way MS Dhoni – The Untold Story did.
Sachin had announced on Wednesday that the trailer would be launched on April 13 at 7 PM. The cricketer turned parliamentarian turned singer had revealed the news on Twitter.
"Come experience my journey on and off the 22 yards. #SachinTrailer releases tomorrow at 7 PM," he had tweeted.
The movie traces Sachin's journey from a naughty boy to becoming the God of cricket.  The video begins with baby Sachin, who is seen troubling his dad with his mischievousness. Sachin himself is heard narrating his story. He recollects he was only ten years old when in 1983 India won the World Cup. And that is when Sachin realised his true calling, and his real dreams – he too wanted to lift the cup for India some day.
The trailer gives insight to Sachin's personal life, features his wife, and children too. His wife reveals that whenever team India didn't perform well, Sachin would be very upset and wouldn't be able to sleep at night.
Sachin then recollects the worst phase of Indian cricket, India's dismal performance in the 2007 World Cup. He goes on to say that he got back on his feet after that defeat, and went on to win the 2011 World Cup.
The surprise element in the video is the appearance of former Indian captain MS Dhoni, who is seen saying, "I would tell people that before Sachin comes into bat, please let me know"
Towards the end, Sachin is heard comparing cricket to a temple, saying that playing cricket for him meant visiting the temple.
The movie is set to be released on May 26, soon after the Indian Premier League gets over.
Watch the trailer here: