'Watching batters jump like monkeys was heartening to see' – Shoaib Akhtar on his strategy to unleash bouncers
In a light-hearted interaction with Mohammad Kaif, the former Pakistan speedster recalled his playing days.
Updated - Jun 1, 2022 1:02 pm
462 Views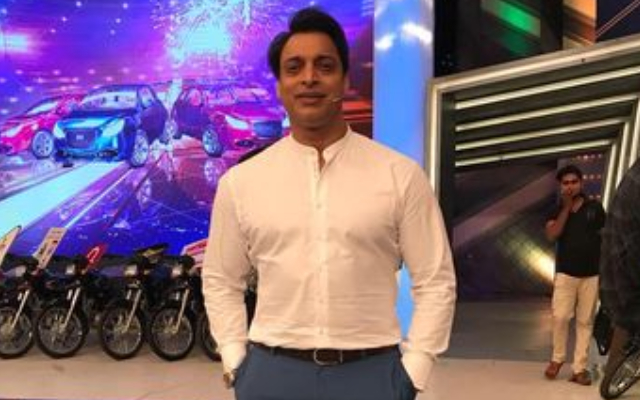 Follow us on Google News
Shoaib Akhtar is a name that needs no introduction. Every cricket fan, at some point in time, copied his action in hopes of bowling as quick as the legendary pacer. The pacer, who was known for his ability to terrify batters with his pace, revealed the reason behind his love for bowling bouncers.
Akhtar's delivery in the 2003 World Cup, recorded at 161.3 kmph against Nick Knight, was the first delivery ever to breach the 100mph barrier and is the fastest delivery ever bowled in the game. The former Pakistani quick was notorious for his rapid bouncers and often left the batters ducking for their lives.
In a recent chat with Mohammad Kaif on Sportskeeda, Akhtar revealed the reason behind his frequent bouncers to the opposing batters. "I bowled bouncers because watching batters jump like monkeys were heartening to see. Not going to lie, I wanted to hit batters on the head as I had the pace. This is the perk of being a fast bowler, it simply has to happen," Shoaib told Kaif.
The batters should always remember me: Shoaib Akthar
The explosive pacer, who finished his career with an impressive haul of 444 wickets playing for Pakistan, was much more than a wicket-taker. His breathtaking pace rattled renowned batters all around the globe and made for a spectacle for the viewers.
A career that stretched over almost 14 long years was hampered by injuries and restricted Akhtar to just 224 games for the national team. The 'Rawalpindi Express', as he is famously known, revealed his intentions behind the bouncers. He believed that it gave him a psychological edge over the batters.
"The adrenaline rush is there, the hair is flying, the heartbeat is 185+, you would surely not bowl fuller. It should hit on the body, aalu dikhe jism pe (swelling should be seen on the body). Whenever the batter sees himself in the mirror, he should remember me. This is true love," Shoaib said.
Mohammad Kaif also revealed a funny story about the former Pakistani quick's long bowling run-up, when the batter faced him in Kochi in a practice match when Pakistan toured India for a two-Test series in 1999. "I was thinking I could have tea by the time he reaches the bowling crease," Kaif said. 
Follow us on Telegram