'We have enough money' – Kapil Dev slams Shoaib Akhtar's proposal of India-Pakistan ODI series amid Coronavirus outbreak
Shoaib Akhtar had suggested an idea of organizing a fund-raising ODI series between India and Pakistan.
Updated - Apr 9, 2020 4:36 pm
5.2K Views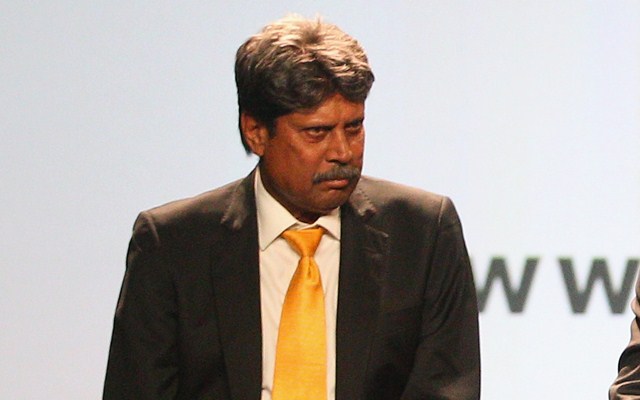 Follow us on Telegram
Amid the Coronavirus outbreak, poor and underprivileged people are struggling to meet out their daily needs. Hence, Shoaib Akhtar suggested an idea of organizing a three-match ODI series between India and Pakistan in order to raise funds in the fight against the pandemic. The suggestion didn't go down well with Kapil Dev, who slammed him for giving such suggestion under alarming conditions.
COVID-19 pandemic is making conditions from bad to worse with each day passing. The death toll is increasing day by day along with the number of cases across the globe. Until now, more than 88,000 people have lost their lives due to the novel virus. With no option left, governments have announced lockdown in their respective countries. This step was a major setback for the people dependent on their daily wages for meeting out their daily needs.
Kapil Dev doesn't want any fund-raising games
Recently, former Pakistan speedster Shoaib Akhtar gave an idea to raise funds. However, the suggestion of organizing an ODI series in these conditions didn't go well with the former Indian skipper. So, he slammed the 44–year-0ld and said that Shoaib Akhtar is free to give his opinion. But India doesn't need to raise money as they have enough to protect people.
"He is entitled to his opinion but we don't need to raise the money. We have enough. The situation is unlikely to get normal anytime soon and organising a cricket game means putting our cricketers at risk which we don't need to," Kapil Dev said as quoted by Business Standard.
The former World Cup winner also recited that how much money can be made in three games. According to him, it is a bad idea to think about any cricket for the upcoming five or six months, "It is just not worth the risk. And how much money can you make from three games? In my view, you can't even think of cricket for the next five to six months," Kapil Dev added.
Follow us on Google News