'We used to wait for his spell to end' – Shaun Pollock recalls his fears while facing Shoaib Akhtar's express pace
Akhtar was one of the, if not the quickest bowler in the history of cricket.
Updated - Apr 11, 2020 3:43 pm
15.3K Views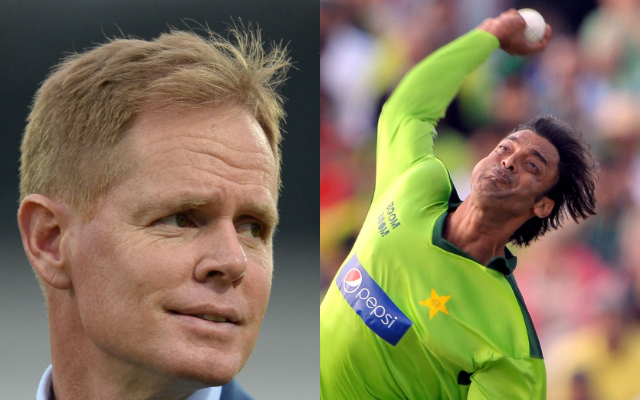 Follow us on Google News
Shoaib Akhtar, the former Pakistan pacer was one of the quickest bowlers of his time. He was a nightmare for any batsman in the world at that time. He was simply unplayable on his best days. And, Shaun Pollock has revealed an interesting story when South Africa team used to breathe a sigh of relief after the end of Shoaib Akhtar's spell during the Test matches.
The 44-year-old former pacer used to hit the deck quite hard due to which he used to get a great bounce in his bowling. Also, he had mastered the art of bowling in swinging yorker that used to make the life of batsmen quite difficult on the crease. By the time he bid adieu to international cricket, Akhtar had already earned the reputation as one the quickest bowlers in the history of cricket.
Shaun Pollock comes out praising the impact of Shoaib Akhtar while bowling
Shaun Pollock, the former South African played with and against many great bowlers. He was one of the most accurate bowlers and ended up being one of the finest bowling all-rounders in the history of cricket. The 46-year-old revealed a story when South Africa's batsmen used to keep a close watch on the Pakistani skipper to know the number of overs left in Shoaib's spell.
He also recalled the way all the players in the dressing room used to heave a sigh of relief whenever Akhtar's spell used to get over. "When batting we used to watch the Pakistan captain to see how many overs Shoaib Akhtar had left in his spell. When he'd get the signal that he was out of the attack, we would think, Yes!" Shaun Pollock said as quoted by Cricket Pakistan.
He also recited that Shoaib Akhtar gave a different dimension to fast bowling. As per him, now bowlers have an idea on how fast they need to bowl to arrive in the category of quick bowlers. "The speed gun brought a different dimension to fast-bowling because all of a sudden now you had something through which you could register how quick you were on the field." Pollock added.
Follow us on Telegram