Did well until the start of the second new ball: Shane Jurgensen
Updated - Aug 9, 2016 7:10 am
43 Views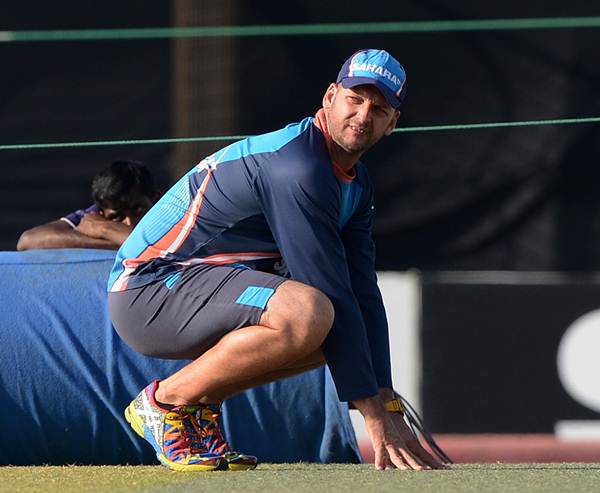 Shane Jurgensen, the bowling coach of the New Zealand side has come out saying that the Kiwi bowlers did well until the start of a new spell with the second new ball. In spite of picking up wickets in the morning session, New Zealand allowed the home side to slip away from their grasp as they went about attempting to scale the mammoth New Zealand first-innings total.
Craig Ervine smashed a wonderful 115 and also managed to remain unbeaten at the end of the day's play while Peter Moor also assisted him with a half-century.
"We did that (keeping the pressure) quite well up until the start of the second new ball. We didn't bowl as well as we wanted to with the second new ball. We've got to work hard and keep toiling away. [But] it's only day three and we've got the runs on the board and we have a lot of time in the game. We're down the bottom end of their innings, and there were signs today that there is a bit more spin," Jurgensen said on Monday (August 8).
Shane Jurgensen also touched upon the unluckiness of the pace bowling department headed by Tim Southee and Trent Boult. "He has improved with every ball he has bowled. He has a lot more confidence, really hitting the wicket hard. He has been quite unlucky, bowled really well and missed out," Jurgensen said of Trent Boult, who conceded only 37 runs in 21 wicket-less overs.
The coach also went on to heap praise on Tim Southee, who is clearly the leader of this pace attack at the moment. "That's what happens on these wickets. Sometimes the bowler who hasn't quite bowled exactly where he wanted to be, gets more wickets. Tim has worked really hard coming to Zimbabwe. He has looked threatening. Happy with his pace. Really good bounce too, which is what he has been working on."
When asked if New Zealand would ask Zimbabwe to follow on, should they dismiss the hosts within 78 runs, Jurgensen said: "It will depend on how it goes first thing in the morning. We can't look too far ahead."