West Indies at Cricket World Cup 2015 Player by Player Analysis
West Indies at Cricket World Cup 2015 Player by Player Analysis: West Indies has announced their 15-man squad for the World Cup. Young fast-bowler Jason Holder was named as the surprise Captain after Dwayne Bravo was dropped from the ODI team and the World Cup squad citing no logical reasons. The other one to suffer the same was Kieron Pollard. The two all-rounders, who have been the consistent performers for their team, became prey to politics by WICB and were dropped from the world cup. Marlon Samuels, the 2nd most experienced player in the squad after Chris Gayle, will serve as the vice-captain. West Indies last reached the world cup semi-final back in1996, 19 years ago.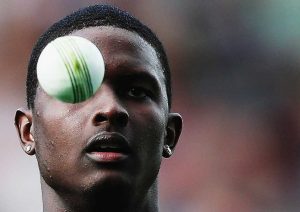 Follow us on Telegram
Cricket fans that will be supporting West Indies must be very excited to know how their favorite stars have fared in the previous world cups or the place where world cup is being staged. We have pooled the scrupulous data of West Indies' representation at the World Cup. The stats include each player's input in Australia/New Zealand and in previous world cups.
Most experienced in Australia/New Zealand: Chris Gayle – 24 matches
Most experienced in World Cups: Chris Gayle – 20 matches
Players
Performance in AUS/NZ
Performance in WCs
Matches
Runs
Wickets
Matches
Runs
Wickets
Jason Holder
First Experience
First Experience
Chris Gayle
24
495
8
20
604
9
Marlon Samuels
4
36
1
9
230
1
Suleiman Benn
First Experience
6
16
12
Jonathan Carter
First Experience
First Experience
Sheldon Cottrell
First Experience
First Experience
Darren Bravo
6
162
–
7
139
–
Denesh Ramdin
19
217
–
9
84
–
Andre Russell
3
67
3
3
52
7
Sunil Narine
9
48
8
First Experience
Lendl Simmons
9
159
–
1
14
–
Dwayne Smith
10
206
16
6
49
4
Jerome Taylor
6
4
3
3
37
6
Darren Sammy
9
170
10
7
54
8
Kemar Roach
6
4
5
6
19
13
Funny as it may appear, West Indies Captain Jason Holder has no experience playing in Australia, New Zealand or in World Cups. Marlon Samuels, Lendl Simmons, Denesh Ramdin, and Jerome Taylor return to the world cup squad after missing out in the 2011 event and last playing in a world cup in 2007. Chris Gayle will feature in his 4th event.
*All the stats are updated until January 12th, 2015.
Follow us on Google News