What happened in the cricket world today – June 16
Here is the quick wrap-up of the events that matter in the world of cricket today.
Updated - Jun 16, 2021 7:50 pm
281 Views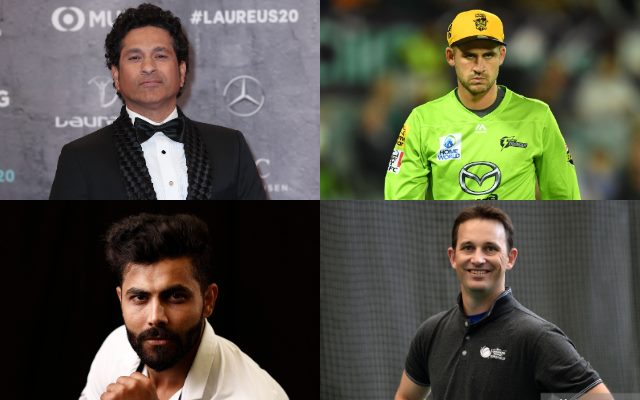 Follow us on Telegram
Here are the titbits of news that matter in the world of cricket today.
1. Australia chief selector Trevor Hohns expects players to forego IPL 2021 for national duty
Trevor Hohns, the chief selector of the Australian cricket team has opined that the Australian players should be ready to forego the IPL and represent the nation instead.
2. WTC Final: Deep Dasgupta advises Indian batters on how to tackle English conditions
Former Indian cricketer Deep Dasgupta feels that the Indian batsmen should have clarity of thought if they want to succeed in England.
3. WTC final: Sachin Tendulkar's interesting take on how to decide the final champions in future
Indian cricketing legend Sachin Tendulkar has stated that a best of three finals should be conducted to decide the winner of the WTC in the future. Tendulkar added that if there are 3 matches, it will allow the teams to bounce back.
4. Ravindra Jadeja has been a match-winner and is doing everything you have asked him to do: Aakash Chopra
Cricketer turned commentator Aakash Chopra has opined that Ravindra Jadeja scores runs and picks up wickets wherever he plays and is a match-winner for the Indian team.
5. Reports: Alex Hales has 'no chance' of making a comeback in England team
According to some reports, England batsman Alex Hales has no chance of returning back to the national circuit.
6. We need to understand that Ollie Robinson did the tweets many, many years ago and he is sorry about it: Sachin Tendulkar
Batting icon Sachin Tendulkar feels that England cricketer Ollie Robinson has apologized from the bottom of his heart for his mistakes in the past and it is time that the cricketing world moves on from this issue.
7. Former Rajasthan Royals pacer Siddharth Trivedi leaves India, set to play for USA
Former Rajasthan Royals' pacer Siddharth Trivedi has left India and has settled down in St. Louis where he might even play for The United States of America.
8. If New Zealand win the toss and bowl first, they will bowl out India cheaply: Shane Bond
New Zealand bowling legend Shane Bond feels that if the Kiwis win the toss and bowl first, they can beat the Virat Kohli-led Indian side in the WTC Final.
Follow CricTracker for all the latest cricket news from around the world
Follow us on Google News