What happened in the cricket world today – June 18
Here is the quick wrap-up of the events that matter in the world of cricket.
Updated - Jun 18, 2021 8:52 pm
381 Views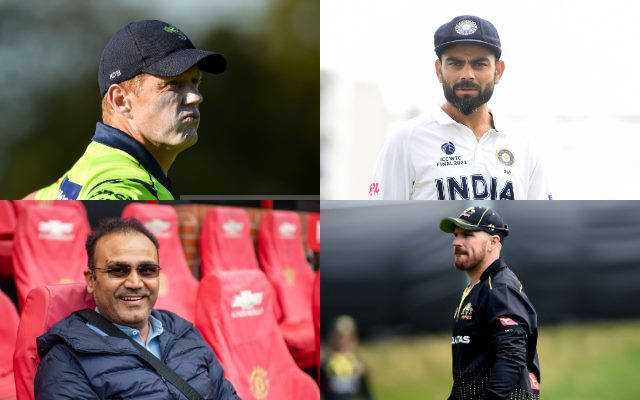 Here are the titbits of news that matter in the world of cricket today.
1. Ireland's Kevin O'Brien bids farewell to ODI cricket
Ireland batting legend Kevin O'Brien has brought the curtains down on his illustrious ODI career. The right-hander is one of the most successful batsmen for Ireland and has amassed 3619 runs in the ODI format of the game.
2. India's playing XI can be changed anytime before the toss: Sunil Gavaskar
Not a single ball was bowled on Day 1 of the WTC Final between India and New Zealand and play was called off. And, former Indian batting legend Sunil Gavaskar has stated that that the Indian playing XI is not finalized and the Indian side can change the composition of their side before the toss.
3. WTC final: Aakash Chopra compares Virat Kohli and Kane Williamson, picks the best among the two
Veteran cricketer Aakash Chopra has stated that Kane Williamson is slightly ahead of Virat Kohli in Test match cricket at the moment.
4. IPL return would be unjustifiable if players miss national tours, reckons Aaron Finch
Australian cricketer Aaron Finch has opined that he is not happy with the fact that many first-choice Australian players will not be available for the kangaroos when they tour the land of the Caribbean.
5. 'You've got to play the mind games with Virat' – Dale Steyn reveals the plan to dismiss the Indian skipper
Former South African bowling great Dale Steyn has stated that teams will have to play a few mind games with Indian skipper and batting colossus Virat Kohli to succeed against him.
6. When Virender Sehwag denied the rumors of MS Dhoni ending his cricket career
An old post of batting legend Virender Sehwag has gone viral where the swashbuckling batsman has revealed that MS Dhoni was not the person who ended his international career.
7. 'Rahul Dravid was batting with footy boots' – Ricky Ponting recalls a hilarious story from 2005 ICC Super Series
Australian cricketing legend Ricky Ponting has opened up about a hilarious incident where Indian cricketing icon Rahul Dravid was batting with football boots in the nets during the ICC Super Series in 2005.
8. Cricket West Indies agrees to change CPL 2021 dates on BCCI's request
The West Indies Cricket Board has decided to advance the Caribbean Premier League by a few days so that the 14th edition of the IPL can be restarted on 19th September 2021.
Follow CricTracker for all the latest cricket news from around the world
Follow us on Google News