What happened on this day? | 1st May
Updated - May 1, 2014 3:52 pm
20 Views
1st May is a very significant day for the entire world. It is indeed the "International Worker's Day" which has its importance at every house of the world. But yes, this historic date also has its significance in the historic game of cricket. There have been series of happenings and events of some prolific cricketers on this day. One would be astounded on the sight of these trivial. Crictracker brings to you the famous events on this day i.e 1st of May. The article is all about the happenings in the career of the famous cricketers like Gordon Greenidge, Steve Waugh and Sir Don Bradman. Cricket fans all around the world are dreaded in these trivial statistics.
Gordon Greenidge's Birthday
One of the greatest openers of the era, Gordon Greenidge was born on this day in 1951. He was born in Barbados but his family moved to Reading, England where he played for Hampshire and also qualified for the England Team. But, he was determined to play for his nation i.e West Indies and hence we got one of the finest opening duo, Greenidge and Haynes. Gordon Greenidge is known for his deadly square cuts, powerful hook and the majestic drives which scuttled the ball to the fence and off the fence. He was a complete entertainer for 16 years of his career. His 214 against England at Lord's is still remembered. He has scored 7558 runs in 108 tests and 5134 runs in 128 ODIs with an average of 44.72 and 45.03 respectively. Gordon Greenidge is truly a legend and one of the best cricketers of the game.
Gordon Greenidge's Last Test inning
The Great Opener also played his last test on his Birthday i.e on 1st May 1991. He was playing his last test against Australia in Antigua. West Indies were chasing a target of 455 where Greenidge was run out on 43. West Indies failed to chase the target and hence lost the test. Greenidge went down to play the One Day series against England too, but injured his knee in the second ODI proving it to be his last ODI for his country.
Follow us on Telegram
Steve Waugh's best Performance in Test
Steve Waugh, the greatest captain of Australia, gave his career best performance in tests on this day in 1995. He scored a needy 200 against West Indies. West Indies scored 265 runs and Steve Waugh came to the crease when Australia were 73 for 3. He provided some impetus to the Australian batting line up and added 231 runs along his brother Mark Waugh. Steve Waugh's filthy 200 helped in breaking West Indies record of "No defeat in tests since 15 years".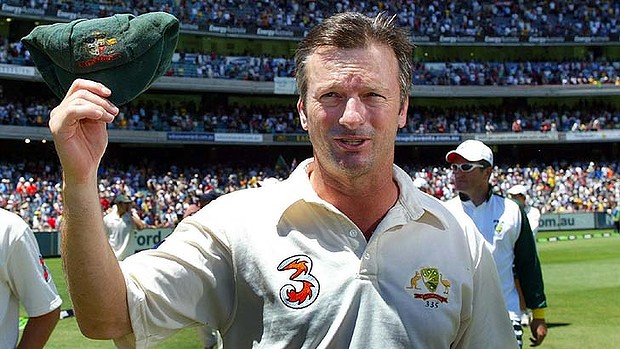 Don Bradman's First Class Debut.
The Greatest cricketer of all times, Don Bradman made his First class debut in England on this day in 1930. He was playing a tour match against Worcestershire. He hammered a smashing 236 and smeared a sensational victory for his team. His First Class career include 28,067 runs in 338 innings with an average of 95,14 which included 117 centuries. Truly he was, he is and he will be "The Greatest Cricketer of all times".
Follow us on Google News