What if a player tests positive on Day 2 of a Test? Rahul Dravid questions bio-bubble strategy
Rahul Dravid feels if anything goes wrong, the cricket board will have to suffer its repercussions.
Updated - May 26, 2020 1:00 pm
7K Views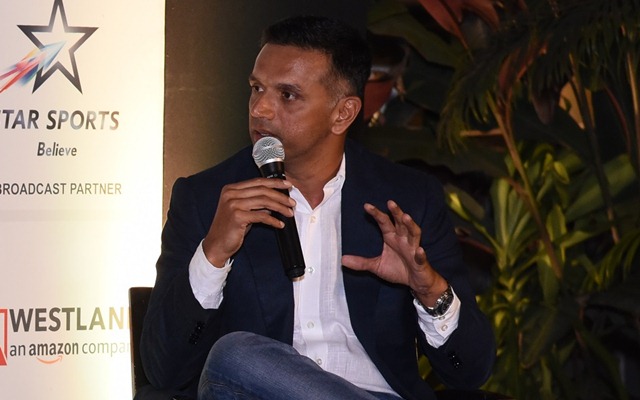 ECB and South Africa are mulling the idea of conducting matches in a bio-secure environment once the game resumes. The former also announced that this strategy will be acquired when they will West Indies and Pakistan later this summer. Meanwhile, Rahul Dravid, the former Indian batsman feels that it is an unrealistic thing that will have its own repercussions.
The sporting industry including cricket is dealt with some big losses amid the COVID-19 outbreak. And, at the moment, every cricket association and the board want the game to return as soon as possible. So, the concerned officials are busy finding a way out to bring the gentlemen's game back on track.
Meanwhile, the football league Bundesliga has begun with its left matches in the year behind closed doors. Most probably, cricket will also be played in the absence of spectators in the near future for some time until life returns to normalcy.
Rahul Dravid shares his opinion 
In a webinar, Rahul Dravid said that ECB is suggesting such ideas as they have no other cricket. He also added that England cricket board might manage to create such an environment, but, it is not possible for other countries to successfully bring it into action.
"It is a bit unrealistic to have things at the level, the ECB is talking about. Obviously, the ECB is very keen to conduct these series because they have had no other cricket…," Dravid said during a webinar conducted in support of YUVA, a non-profit organization.
"Even if they are potentially able to create a bubble and manage it in that way, I think it will be impossible for everyone to do it with the kind of calendar that we have, with the traveling that you do on tours and the number of people involved," he added.
What will happen if a player is tested positive for the virus on any of the days in a Test match? In such case, the series might get affected because of one player and all the participating players should be isolated, which results in huge financial losses.
"In the case of the bio-bubble, you do all the testing, the quarantine and then on day two of the Test match, what if one player tests positive? What happens then? The rules, as they stand now, will see the Public Health Department coming in and putting everyone in quarantine." Dravid asserted.