'When I meet him, it's to squeeze in one meal' – Anushka Sharma on how she fights for time to spend time with Virat Kohli
Anushka said that in the first six months of their wedding, they only spent 21 days together.
Updated - Jul 3, 2020 5:38 pm
2.6K Views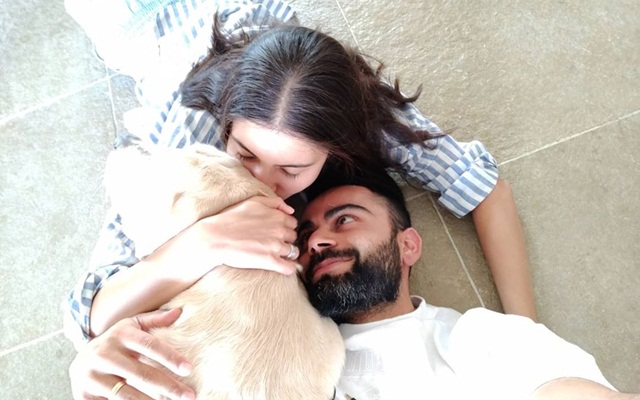 It's been over two and half years since Anushka Sharma and Virat Kohli tied the knots during a destination wedding in Italy. In these times, their relationship has flourished, which can be comprehended from how they have shielded each other against trolls and criticism. However, being colossal personalities in their respective fields, they hardly get to spend adequate time together.
Anushka has recently mentioned that in the first six months of their marriage, she calculated spending precisely 21 days with the Indian captain. The 32-year-old Bollywood actress said that even when she visits him abroad, she finds it tough to have one meal with the Delhi-born Virat.
"People assume when I'm visiting Virat or when he is visiting me that it's a holiday, but it's really not. One person is always working. In fact, during the first six months of our marriage, we spent 21 days together. Yes, I actually calculated. So, when I visit him overseas, it's to squeeze in that one meal together. It's a precious time for us," Anushka was quoted as saying in an interview with Vogue.
We live each day loving one another: Virat Kohli
For the time being, Virat and Anushka have been spending some quality time at their residence in Mumbai during the coronavirus pandemic. The couple contributed to the PM-Cares Fund, an initiative by Prime Minister Narendra Modi, to help the needy in the current scenario. Recently, they were also spotted playing cricket on their terrace.
Virat also said how he has felt at ease with his beloved spouse. "We live each day loving one another. Our relationship has always been about love and only love. We feel like we have known each other for ages, not just a few years," Virat mentioned. Anushka has often been seen at the stands, cheering for Virat to perform in the IPL and international cricket.
Virat hasn't played any cricket for over four months after the two-match Test series in New Zealand that India lost 0-2. In the meantime, Anushka has released two web-series as a producer on OTT platform Netflix. She has been lauded for 'Paatal Lok' and 'Bulbbul'.