When the shadow of a tree on the pitch nearly created controversy in an India-Pakistan Test
India's Dilip Doshi walked towards the umpire by leaving the crease to complain about the shadow of a tree on the pitch.
Updated - Dec 8, 2017 3:36 pm
865 Views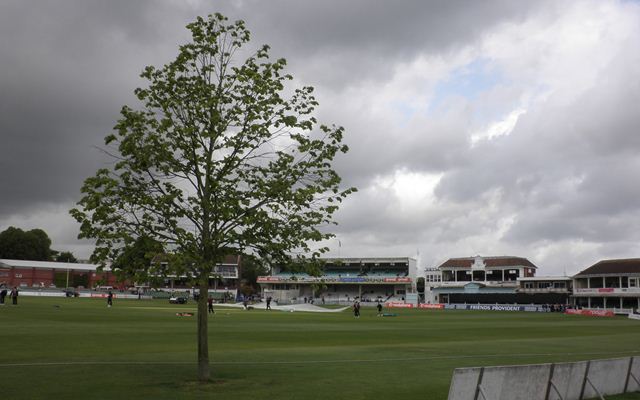 Follow us on Google News
Delhi's Feroz Shah Kotla witnessed many memorable moments in Indian cricket history and many remarkable and thrilling matches in history. It was the host of a few controversies such as unsafe pitch during an ODI between India and Sri Lanka in 2009 and recently Sri Lankan team complaining about the air pollution levels during the Test match. In 1979, a Test match between India and Pakistan at this venue nearly caused a huge controversy if the Pakistan players didn't turn down a runout appeal.
According to the Wisden's reports about the Delhi Test played between 4th and 9th December, at the end of the 2nd day's play, India's Dilip Doshi walked towards the umpire by leaving the crease to complain about the shadow of a tree that was falling over the pitch. The Pakistan fielders tried to make a chance of this and get the last man standing in India's first innings via run out. However, Doshi was later allowed to resume after the visitors thought the appeal for the dismissal wasn't fair upon themselves and could even affect the relations between the two sides.
The game ended with an exciting finish:
Pakistan posted 273 in their first innings after electing to bat first with the help of a 130-run stand between Wasim Raja (97) and their skipper Asif Iqbal (64). Indians were dismantled by Sikander Bakht as he picked eight wickets to reduce the home side to 94/9 with another wicket came via run out. Dilip Doshi shared a 32-run stand with Yashpal Sharma in 53 minutes for the 10th wicket. Asif Iqbal got the wicket of Doshi to bowl out Indians to 126 and take a 147-run lead.
Kapil Dev extended his match tally to nine wickets with a 4-fer in the 2nd as Pakistan bowled out for 242 in the 2nd essay to set a 390-run target in front of the Indians. Dilip Vengsarkar compiled an unbeaten 370-ball 146 by batting for 522 minutes. By building on small but effective partnerships, he took India's total to 364/6 when the game ended. India were 26 runs away from a historic win while Pakistan needed four wickets to take the lead in the series. India won the 6-match Test series by a 2-0 margin with victories in the 3rd Test in Mumbai and 5th game in Chennai.
Follow us on Telegram