'Where did the half a million dollars go?' – Michael Holding questions Cricket West Indies over funds from the BCCI
He also pledged to make more revelations the next time he shows up.
Updated - May 20, 2020 12:03 pm
785 Views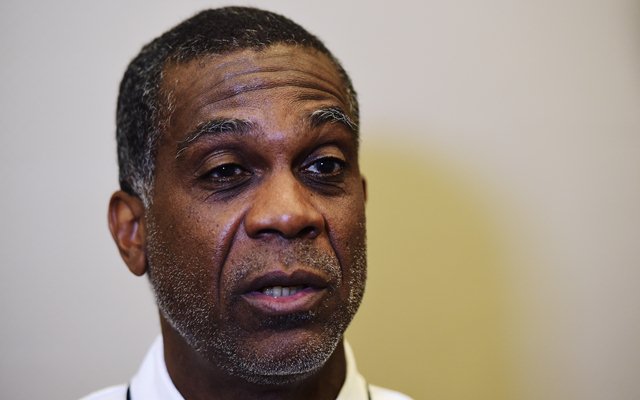 Follow us on Google News
Michael Holding, the former West Indies cricketer, has questioned Cricket West Indies (CWI) over some dubious financial decisions. The 66-year-old Holding got access to a 'confidential' audit report of Pannell Kerr Foster (PKF) and mentioned that he had a number of queries.
As per the report, around August 8, 2018, CWI received funds of US$134,200 from a sponsor. The same was from the Dominica Cricket Association (DCA) in order to develop cricket in the region. Holding asked about the due diligence to determine the legitimacy of the funds.
"What due diligence was performed to ensure that the source of the funds was legitimate and that the funds were clean from an anti-money laundering compliance perspective?" Holding said in an interview on Youtube, reported by Cricket Next.
It was a donation by the BCCI: Michael Holding
Holding, who played 162 matches for the Caribbean team, also raised an issue, surrounding the Board of Control for Cricket in India (BCCI). The veteran stated that the world's richest cricket board donated half a million dollars for helping the retired players.
However, as per Holding, the money didn't reach the players. Moreover, the Jamaica-born also pledged to make more revelations the next time he shows up.
"One other item I am going to touch upon along with  others in the next show. In 2014, the BCCI donated half a million dollars to WICB to help past players. It was a donation by the BCCI. I am a past player, and I am not saying I want any of it.
But I know a lot of past players who have not heard one cent of the half a million dollars going to any of them. I am absolutely sure  if they had done that, they would have made a big hullabaloo about it. Where is that half a million dollars? I will tell the viewers in the next show," he added.
After his playing career, Holding became one of the most renowned commentators around the world. But in April, he expressed his wish to retire from commentary in 2021. He has been working with Sky for the last 21 years and wishes to take one year at a time from here on.
Follow us on Telegram