'Why can't it be the bowlers' game?' – Brett Lee calls for pitches to be in favour of bowlers in home Tests
Australia are set to play against Pakistan in two-match Test series later this month.
Updated - Nov 5, 2019 8:12 pm
298 Views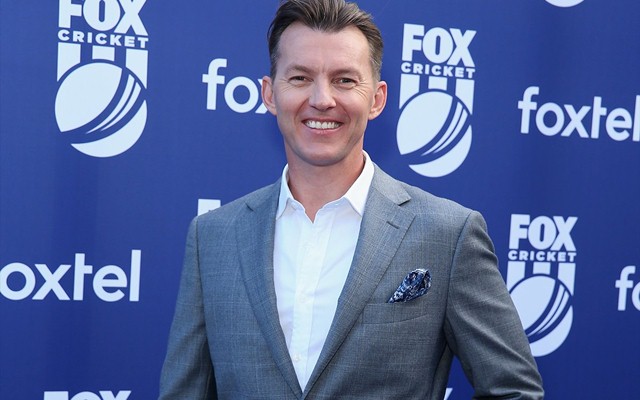 Australia will start their home Test season with two matches against the visiting Pakistani team. Currently, the two sides are engaged in a 3-match T20I series, while Australia had whitewashed Sri Lanka 3-0 before this series. With the 5-day games on the horizon next, talks about the pitches for the matches have started to take fore and former Australia pacer Brett Lee is the one to express the concerns for the surfaces being too batting friendly.
The curators were criticized for insipid pitches which helped batsmen last season as India defeated Australia 2-1 in the four-match series to register their maiden Test triumph Down Under. Captain Tim Paine at one point labelled them a "disappointment", bemoaning the little pace or bounce available and claiming it took the game away from Australia's star-studded pace attack.
Keep the bowlers interested, says Brett Lee
The two iconic grounds in Australia have received quite a flack in recent years for producing batsmen friendly pitches with the Sydney Cricket Ground (SCG) copping the most criticism, while the Melbourne Cricket Ground (MCG) has not produced any result in four red-ball games there last summer. This has led to former legendary paceman Brett Lee to ask for sporting pitches that aid fast bowlers.
"I'm not saying green tops and spotty wickets where you knock a team over in a Test match for 120. But you want wickets that keep the bowler interested for the first couple of sessions, even the first day. You want the bowlers to be able to take wickets. You don't want to see a 650 (runs) play a 580. Why can't it be a bowlers game?
I say bugger the batsmen. I mean that tongue in cheek of course. But you want the bowlers to have that interest too. People want to come to the ground to see bowlers beat the bat, play and miss, a couple of chances on the morning of Test cricket," Lee was quoted as saying by Fox Sports.
The last season of 2018/19 produced the slowest scoring Test summer in Australia since 1997/98, as even the batsmen found it hard to score thanks to pitches offering low bounce, no pace or any movement off the surface for the bowlers. This summer the first Test against Pakistan and last Test against New Zealand will be the only ones not played on drop-in pitches.
"It's when you go to every venue and every venue is a bit like a cookie-cutter, starting to look the same, that's not where we want to be I'd think. Good, true sporty wickets where the ball swung and there was a bit of seam. If you got yourself in you score runs. That's Test cricket, that's what you want to see," Lee added.
[interaction id="5dbd8c112b2176ccbd62ff67″]