Why doesn't Indian coach Ravi Shastri show less aggression and complement skipper Virat Kohli?
Successful coaches in the past have played a more subtle role and allowed the captain and his players to perform on the field.
Updated - Jan 21, 2018 12:36 am
231 Views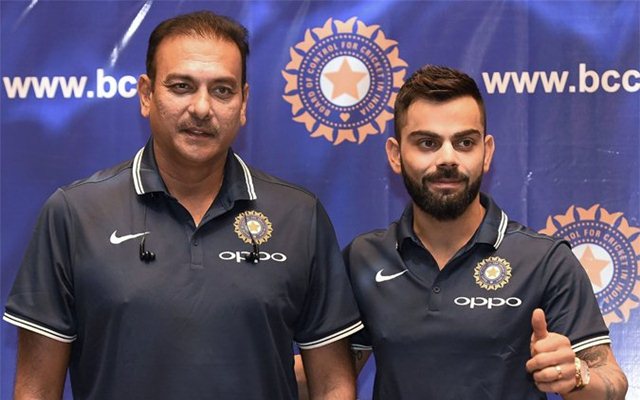 Do we know who was the coach of Don Bradman's Invincibles of 1948 or Clive Lloyd's terrorising XI in the 1970s and 1980s? When it came to Australia's dominance in world cricket from the era of Allan Border to that of Ricky Ponting, how many of us really heard earth-shattering statements from the world-beaters' coaches? It was the players who did all the talking through their action on the ground and the captain led by example.
John Wright and Gary Kirsten were unsung heroes… so was Anil Kumble
In India, too, the two eras of Sourav Ganguly and Mahendra Singh Dhoni – during which the team made great strides as a cricketing side – the coaches in John Wright or Gary Kirsten were never to be seen flexing their vocal muscles in public.
Both Ganguly and Dhoni were street-smart captains who never let their opponents go without a fight but both Wright and Kirsten had kept a low profile always and yet made their names (Kirsten even went on to become a World Cup-winning captain in 2011). Anil Kumble, who had a short stint as the coach and had to step down because of his alleged differences with captain Kohli, did not speak out his mind necessarily or unnecessarily in the public.
Shastri has also shown aggression along with Kohli which is unnecessary
The current coach – Ravi Shastri – however, is a clear exception to this tradition. He has been found talking aggressively, just like Kohli, who is a naturally forthright, without understanding many a time that it is not worth. Taunting previous teams for not doing well abroad or reiterating the fact that he and Kohli play to win are things that Shastri can well avoid while still doing good as the coach.
The double aggression from both the coach and the captain ahead of the South Africa tour which India eventually lost only put the side through utter embarrassment but one suspects whether that would see a change in the approach of the top two minds of the team, especially the coach.
Shastri said a few days ago that it is the captain who is the boss. The Champion of the Champions had no point in uttering even that much. The coach-captain equations and how they take it forward from one series to another is not for public consumption. The problem is that if the team loses at the end of the day despite all the hot statements, then they boomerang and put more burden on the playing XI, including the captain.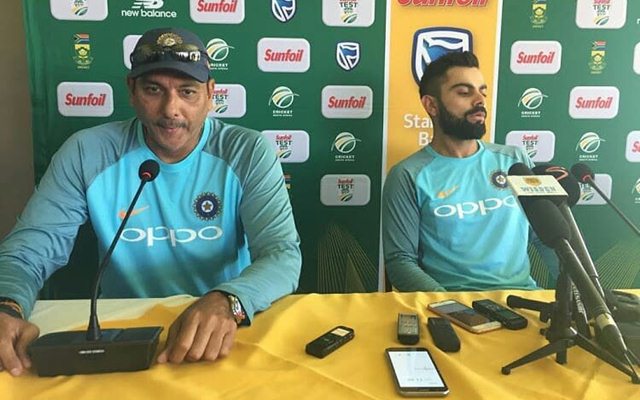 Why doesn't Shastri just leave it to Kohli and his team to do all the talking on the ground?
In the past, teams like Australia and South Africa and also Sri Lanka at one point in time dominated their opponents completely. But little did we hear from the coaches of those teams who chose to work behind the curtains and keep a low-profile. When you have captains like Ponting, Hansie Cronje or Arjuna Ranatunga doing the work, the wisdom lies in maintaining silence.
A gutsy cricketer in his playing days, Shastri needs to modify his role as coach
Shastri was a gutsy cricketer during his playing days. He loves to import that extra exuberance in his service to the sport – be it as a player or commentator – but one believes he is doing it a bit extra as a coach, especially when a super-aggressive captain is already there. Shastri can instil his cricketing instincts in the team's younger players to make them competitive in alien conditions but he has been found busier in issuing strong statements to the media.
Perhaps Shastri is more vocal because he wants to showcase India's great run under his coaching – something that he had to earn hard after controversies broke out. But tomtoming around after home wins doesn't necessarily pave the way ahead of a tough away series. The Shastri-Kohli duo was perhaps over-confident before the SA series, saying things like "we don't need to prove anything to anyone" or choosing not to play even one practice game. The straight loss in the series now makes them at odds with the fans' emotions.
From discussing the past examples of Cronje-Woolmar, Ganguly-Wright, Dhoni-Kirsten or Ponting-John Buchanan and what happened with Kohli-Shastri in South Africa, one question that comes to mind is: Do two individuals with strong opinions make a successful partnership?
We have also seen in the past how skipper Ganguly's partnership with coach Greg Chappell fell apart with disastrous consequences because both only had eyes on their respective ways. In case of Kohli and Shastri, the cultural confrontation will not be an issue but a few more debacles abroad could see the bonding fade in no time. In such a probability, the real casualty will be Indian cricket.