Why the 2021 edition of the IPL must go on amidst an unprecedented rise in Covid-19 cases in India
Just like this writer, there are millions in the country who turn to cricket during melancholic times, isn't it?  
Updated - Apr 27, 2021 3:12 pm
375 Views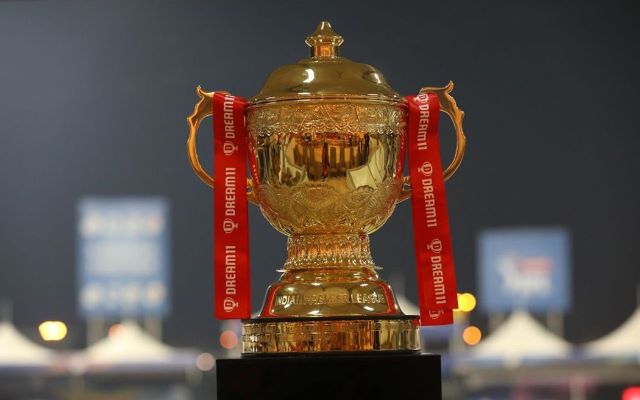 Follow us on Telegram
My exam predictions have always gone horribly wrong. Most of the time, I would predict a certain result, and more often than not, the result would be totally different. And, 31st March 2011 was the date where I sunk to a new low in my academic career, as a student.
It was on this day that I had got the result of the Math exam I had written around a week back. When I had written the exam, I had expected at least around 75 marks out of hundred. But then, to my dismay, the result revealed to me that I had managed to get just 53 marks. I had just passed by a few marks!
While I was utterly disappointed, the one thought that disturbed me was the fact that I had let my parents down, who thought that I would get a reasonable grade in my exam. And generally, my mother gets upset when she does not find me performing well. Surely, which parent does not? Every parent wants their child to conquer the world, isn't it?
But then, I decided not to reveal these grades to my parents on 31st March itself. And the main reason I did not reveal was the fact that India was about to play the 2011 World Cup Final against Sri Lanka at the Wankhede Stadium on 2nd April 2011, and I did not want the news of my poor performance affecting our viewing experience of a historic match. We are a family of cricket buffs, and our family gets together whenever a massive tournament like the World Cup takes place.
How the 2011 World Cup Final provided a soothing effect in my life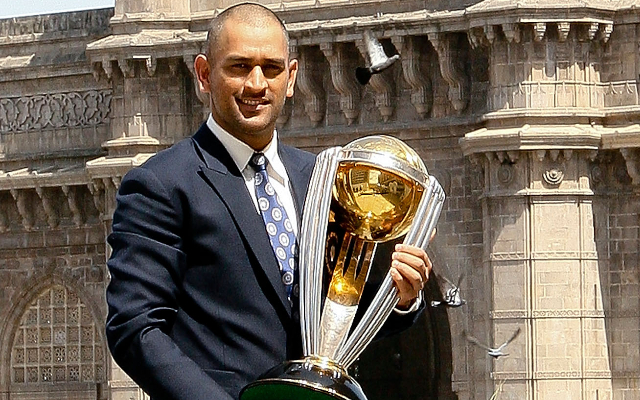 And so, a total of 9 members of my family sat in front of the television on 2nd April 2011. Yes, I had seen the 2003 World Cup final, but it is not clear in my mind as I was just around 7 years old at that time. But now, I had started analyzing cricket, had started entering into discussions, and had started to appreciate the game a lot more.
And, on the night of April 2nd 2011, MS Dhoni sprung a massive surprise by promoting himself ahead of Yuvraj Singh in the 2011 World Cup final. The legendary cricketer scored a blistering 91* to allow India to win the trophy. And, when Dhoni hit THAT six which sealed the game, all my family members (including my grandfather who was over 70 years old at that time), erupted in unison. We all felt as if we had conquered something special. What surprised me was the fact that even my grandfather leaped up in joy, in spite of the physical limitations that his age had imposed on him.
And, all of us were showering praises on Dhoni, for the courage he had to promote himself ahead of an inform Yuvraj Singh and deliver for the country with a billion people watching. 3rd April 2011 was a Sunday, and I mustered a little courage to go to my mother and reveal my Math marks to her.
My mother looked at me for a few seconds, and then replied "It is ok, Do well next time. After all, you should learn to take life in a courageous manner like Dhoni," she said.
I was taken aback. My mother had accepted my failure! And, she had asked me to deal with life in a courageous manner like how the Indian cricket captain had done!
When Sachin Tendulkar allowed me to fix a broken relationship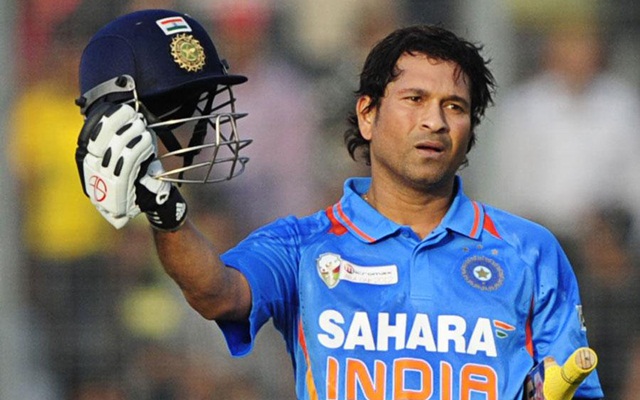 EGO is a very dangerous thing. It can take people apart. It can break relationships. And, one such wonderful relationship of mine was broken when I was in my 9th grade. My friend and I had entered into a heated debate over a petty issue, and it had resulted in both of us not talking to each other. And, it went on like this for weeks together, where both of us did not see eye to eye.
But then, both of us had one thing in common. Both of us were DIE HARD Sachin Tendulkar fans. In fact, Sachin Tendulkar was one of the main reasons why our friendship had blossomed. But now, we were in a state where we were not even talking to each other.
This was also the time when Tendulkar was playing hide and seek with his 100th international hundred. He would come close (hardcore Tendulkar fans will recall the 94 he scored in Mumbai in 2011 against West Indies, and missed his landmark 100th century by just 6 runs) but would inevitably fall short of the landmark.
And then, came the day. 16th March 2012. India took on Bangladesh in an Asia Cup clash, and finally, after a year-long wait, my hero did it. He scored that elusive ton that had started to become more of a burden for the entire country and millions of Tendulkar fans. I met my friend the next day, and as soon as we saw each other, both of us hugged each other. We both were ecstatic, as our hero had managed to achieve a feat that might never ever be beaten.
And, we once again went on a nostalgia trip down memory lane, recalling the numerous occasions when Tendulkar made us jump up in joy. My broken relationship was fixed, everything returned back to normal, courtesy Sachin Tendulkar.
Why the 2021 edition of the IPL should happen?
Now, why am I willing to embarrass myself and revealing to the world that I had barely passed a Math exam? Why am I willing to reveal to the world that I did not speak to one of my best friends because of this word called EGO. The thing is this.
The Covid-19 pandemic has wreaked havoc in our lives. The disease has even entered a lot of our families, and many of our friends and relatives have been infected with Covid-19 as well. And in these grim and difficult times, we need a let out, isn't it?
And, what better let out can the country have than indulging in something that is the biggest religion? What bigger let out can we have than seeing the best players in the world providing us riveting cricketing action in the extravaganza called the IPL?
In fact, the Head Coach of the Delhi Capitals, Ricky Ponting also stated that the IPL can bring joy to the lives of people. YES. In these times of gloom, cricket will surely act as an antidote. Needless to say, cricket is a religion in our country, and each of us venerates our favorite players as demi-gods. And every day in the evening, quality cricketing action will surely allow us to escape the gloom, isn't it?
Glenn Maxwell suddenly turning left-handed and smashing the ball over cover will blow your mind. The purity that is present in the Virat Kohli cover drive will make you forget the melancholic times you are going through. And, Ravindra Jadeja pouncing and making heart racing stops on the field will make you travel to a different plane.
Cricket has always been more than just a game in our country. And now, the situation is no different. Let us follow the IPL from the comfort of our homes, for it will allow us to escape the grim reality that the nation is finding itself in, and allow us to experience a few hours of joy every day. And yes, the IPL SHOULD TAKE PLACE amidst the surge of Covid-19 cases in our country.
For, just like this writer, there are millions in the country who turn to cricket during melancholic times, isn't it?
Follow us on Google News