Winning in India was special says Jonathan Trott
Trott seems to fancy a coaching opportunity after the end of his career as a professional cricketer.
Updated - Sep 26, 2018 7:42 pm
2K Views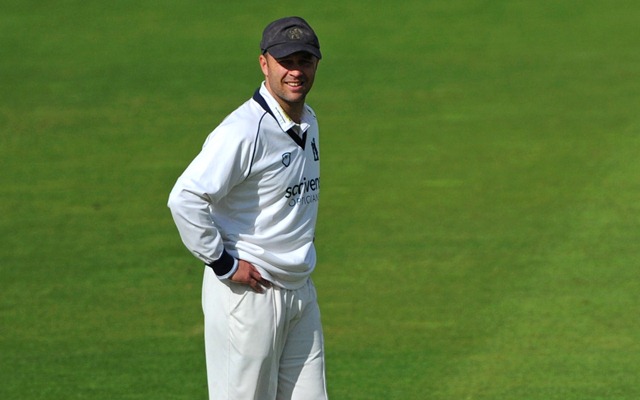 The Indian fans will vividly remember Jonathan Trott for his heroics during the England tour of India in 2012. He, alongside Alastair Cook and Kevin Pietersen, had given India nightmares on their own soil. The Cape Town-born cricketer was one of the mainstays of England batting order between 2009 and 2012. He had a terrific record in both Tests as well as the ODIs while he represented the national team.
However, stress-related issues cut his international career short and Trott could never really recover since he quit during the Ashes in 2013-14. In May 2018, the former English cricketer announced his retirement from first-class cricket. On Wednesday, he walked out to bat for one last time for Warwickshire. On the occasion of his retirement, Trott recalled some of the most beautiful memories of his career and termed the win in India a special one.
'India is the heartbeat of world cricket'
The right-hander was a key member in the side that travelled to India in 2012. With 294 runs in 7 innings, he played a crucial role in helping England win that series 2-1. His 143 in the Nagpur Test was indeed a special one and the 37-year-old termed that defeating India on their soil was a phenomenal effort.
"Winning in India was special, especially against the team that we played – [Virender] Sehwag, [Sachin] Tendulkar, [MS] Dhoni, Harbhajan [Singh]. I always think India is the heartbeat of world cricket. England is the home but India is the ultimate Everest. To win there was a phenomenal effort," Trott told Wisden Cricket Monthly.
Furthermore, the former English player also reminisced about the 3-1 Ashes win against Australia. Speaking about this famous win, Trott said: "Going to Australia and winning – if that's not fun then there's no fun in cricket. Everyone had had quite a lot of champagne and there was music on. People were coming in and out. Families were around."
He seems to fancy a coaching career in the near future after all that he has had to undergo. "I have a feeling that what I went through is going to help me as a coach and will make me more aware of things. I will never forget how difficult the game is; I will always have empathy for cricketers and it's why I struggle to criticise players without giving a positive option. That makes me think I want to make a difference as a coach," he concluded.