Women's IPL may have to remain in the pipeline for some more time
Owing to the shortage of quality players, the board is reluctant to give a thumbs up to the project.
Updated - Jul 31, 2017 7:14 pm
45 Views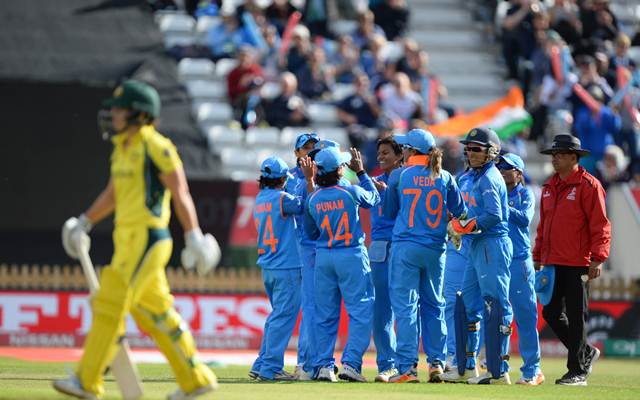 Fans may have to wait for some time before they get to witness the Women's version of the Indian Premier League (IPL) if reports are to be believed. Women's cricket has garnered much-needed attention within the country in recent times. This interest has further been boosted by India's stellar performances in the ICC Women's World Cup, 2017, where India were the runners-up.
In order to sustain and enhance the existing interest in women's cricket, several avenues are being explored by the Board of Control for Cricket in India (BCCI). The idea of organising Women's IPL has been doing the rounds for quite some time now. However, owing to the shortage of quality players, the board is reluctant to give a thumbs up to the project.
The board's doubts about Women's IPL
Citing the absence of an adequate pool of players as a primary concern, a top Board official said, "A tournament on the lines of the IPL may not be immediately practicable. The Board welcomes the idea but there are many hurdles and the biggest involves having a pool of players who would meet international standards."
"You would need at least 60 players of which 15 to 20 could be drafted from overseas. Honestly, how many players do we have like Mithali (Raj), Harmanpreet (Kaur), Smriti (Mandhana), Veda (Krishnamurthy), Deepti (Sharma) and Jhulan (Goswami). The truth is we would need players who can be termed crowd pullers," the official was quoted by the Hindu as saying.
A suggestion to make the boundaries shorter in order to facilitate more boundaries was made previously. Former India star, Shantha Rangaswamy pointed out the fallacy in the idea by saying, "To bring in the boundaries (from existing 60 yards) would not be desirable. We played when the boundary was 75 yards," she said.
Currently, the board is more inclined towards bettering the playing prospects of Women's cricket in India, rather than rushing into something half-baked. Constructing a committee that would include the current captain, coach, some former players, to suggest ways of adding a couple of events to the women cricket's annual calendar, is currently under consideration.
Further, the Committee of Administrators (CoA) has assured all help and financial support to women's cricket. Speaking about the same, the official said, "It would be a huge embarrassment if the tournament does not take off. Let's not hurry into such a venture and repent if it fails. Our priority is to get more and more girls to play cricket. Do a talent scout by having open trials. Have more contracted players to ensure financial security."