Won't accept compromising on Asia Cup to accommodate the IPL: PCB CEO Wasim Khan
He said the BCCI representative didn't raise the issue of IPL window in ICC's chief executives virtual meeting on Thursday.
Updated - Apr 24, 2020 1:18 pm
1.6K Views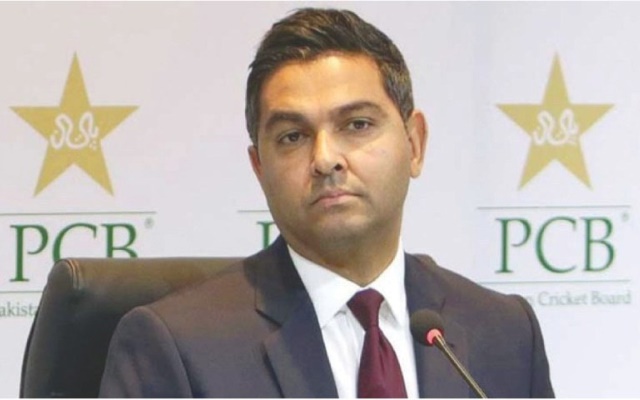 Pakistan Cricket Board (PCB) chief executive Wasim Khan said that Pakistan are not willing to tinker with the schedule of the Asia Cup in order to make way for the Indian Premier League (IPL). The cash-rich IPL has been postponed indefinitely after the lockdown in India was extended until May 3.
The coronavirus pandemic has put to halt a number of cricket tournaments. Khan said that the PCB is keeping its fingers crossed to host the Asia Cup in the United Arab Emirates (UAE). He also stated that moving the Asia Cup due to one member nation won't be fair for the other teams.
It will not have our support: Wasim Khan
"Our stance is absolutely clear; the Asia Cup is set for September and the only reason it should not take place is continued health safety issues. We will not accept that the Asia Cup is moved to accommodate the IPL," Khan was quoted as saying on GTV News Channel.
The IPL was initially scheduled to get underway on March 29 with the match between Chennai Super Kings and defending champions Mumbai Indians at the Wankhede Stadium. But it was initially postponed to April 15 after the lockdown until April 14. But with the lockdown in India being extended, the future of the tournament has come under the clouds.
"I have heard that there is talk to move the Asia Cup to November-December but for us that is not possible. If you move the Asia Cup you are making way for one member nation and that is not right and it will not have our support," he added.
Khan mentioned that during the International Cricket Council's (ICC) chief executives virtual meeting on Thursday, the Board of Control for Cricket in India (BCCI) representative didn't raise the issue of the IPL window.
The COVID-19 has also put to doubts, hosting the T20 World Cup in Australia. On the matter, Khan said that the ICC has informed the other boards about keeping their options open for the time being.
"The T20 World Cup might be played behind closed doors because if we don't play T20 World Cup each board potentially stands to lose between 15 and 20 million dollars," he added.