World Cup 2019: A fan writes a letter to the ICC complaining about Sanjay Manjrekar's biased commentary
Sanjay was also criticised by Sourav Ganguly a few days ago.
Updated - Sep 19, 2019 2:38 pm
159.2K Views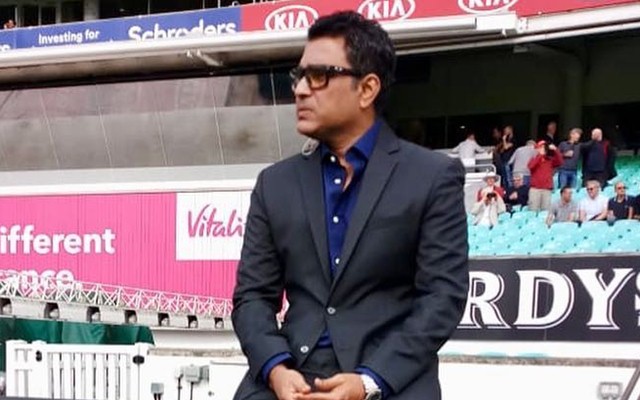 Sanjay Manjrekar is quite a popular face around but is often trolled by the fans for his on-air commentary and social media posts. The aficionadi usually find him to be extremely biased and there have been several instances in the past when he received the flak of the audience. The former cricketer is either too harsh on a few players or too favourable to a few others. Fans find his opinions baseless at times and get extremely irked by his comments.
The situation in this edition of the World Cup hasn't been much different. Fans from all around the world have found the 53-year-old vexatious. One of the fans was so frustrated that he actually wrote to the ICC to do something about the former cricketer. In his letter addressed to the apex cricket board, Addie Kumar from Australia absolutely lashed out at Majrekar for showing bias on-air.
There is no "us", there is no "our"
According to Addie, Sanjay while commentating in reference to MS Dhoni used the word 'our'. Apparently, he called the wicket-keeper batsman 'our watchdog behind the stumps'. Addie didn't enjoy this biased comment from Sanjay and wanted to remind him that he shouldn't take any side because he is the commentator.
In his letter to the ICC about the same, he wrote: "Hey ICC! Greetings from Sydney, Australia. A bit of feedback about Sanjay Manjrekar, on your commentary panel, for CWC: I find him utterly biased and very unprofessional, behind the mic. He also sounds full of himself. Other than that, great World Cup. Thanks." This was addressed to the ICC office in Dubai, United Arab Emirates (UAE).
While he shared a picture of this letter, Addie Kumar also wrote in his tweet: "I am unhappy with Sanjay Manjerekar's commentary. I wrote to ICC about it. #CWC19".
I am unahappy with Sanjay Manjerekar's commentary. I wrote to ICC about it. #CWC19 pic.twitter.com/KzgqtLHuzU

— Addie Kumar (@adityeah) June 22, 2019
The reason for this tweet was written in another tweet below where he mentioned: "This is for the comment Manjrekar made a few days ago when he said this about Dhoni: "He is our watchdog behind the stumps". You are a commentator. You have no side. There is no "us". There is no "our". #CWC19″
I am unahappy with Sanjay Manjerekar's commentary. I wrote to ICC about it. #CWC19 pic.twitter.com/KzgqtLHuzU

— Addie Kumar (@adityeah) June 22, 2019