World Cup 2019: Team-wise oldest player in the tournament
It is always important to have experienced players in the team to channelise the young turks in right direction mainly in mega-events.
Updated - Nov 17, 2019 5:44 pm
132.5K Views
The ICC Cricket World Cup is the single most important tournament for any cricketer to be part of in their careers given that it takes place only once in every four years. The ICC World Cup 2019 is also featuring many players who have realized their dreams of participating in the mega ICC event, which gives every player an opportunity to create a career highlight for themselves.
This World Cup edition will feature many players that have vast experience given a long international career and may very well be the last time they play in the tournament. Despite their advanced age, these players bring immense value for their teams, as they guide the young turks in the correct direction and also provide valuable inputs to the captains during crunch situations. Some fans have grown up watching these players entertain us and it's time we cheer for them one last time.
Here is the team-wise oldest player in the tournament
1. Mohammad Nabi | Afghanistan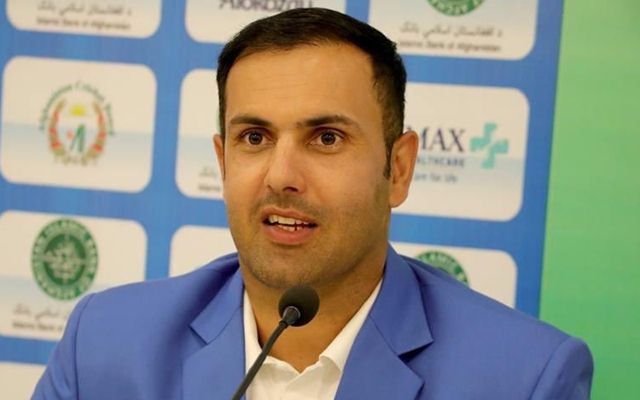 Mohammad Nabi has been one of the cornerstones of Afghanistan cricket team's success since the beginning. He made his ODI debut in 2009 and was their captain as well for a good period of time, leading the team during the transformation from associate giants to formidable ODI unit and his experience has made the unit what we see today.
Nabi is vital for the Afghan team in the World Cup because not only does his experience will come in handy for the skipper Gulbadin Naib, but he also forms a dangerous spin bowling trio with youngsters Rashid Khan and Mujeeb Ur Rahman and his aggressive batting lower down the order makes him a player to watch out for.
The 34-year-old is the most experienced player as well for the team. Since Afghanistan got the ODI status he has played all the matched and recently a fortnight ago the Afghan side played their first match without Nabi. They played their 112th ODI without the spinner thus his experience might bring in a lot of difference to the table.
DOB: January 1, 1985 | Age: 34
2. Shaun Marsh | Australia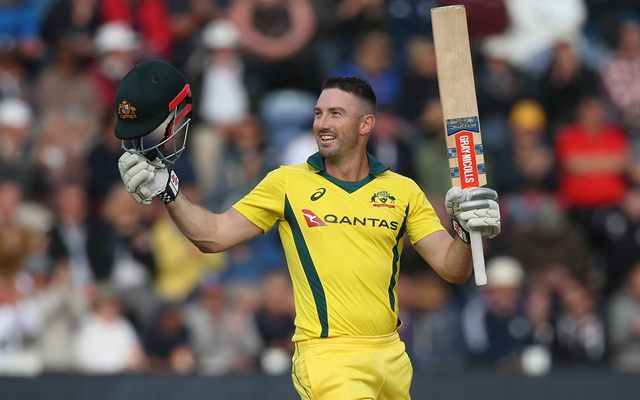 Amazingly, this will be Shaun Marsh's first ever World Cup and he is the oldest player in the defending champion's squad. Though prodigiously talented, Shaun Marsh has experienced a stop-start career which has seen him featured in 71 ODIs, making 2,747 runs with 7 centuries at an average of 41.62 in a career spanning of 11 years with the Kangaroos at the senior level. Though he has the experience this will be his first World Cup to feature where he will be playing the role of a floater.
Marsh has been his own worst enemy with injuries and losing form at the worst possible times, but he has finally been given a nod by the CA top brass to take part in the showpiece event. This will be his final opportunity to shine for the national by sporting yellow jersey and get tagged as a world cupper. Marsh will look forward to being a part of the six-time champions Kangaroos also by emulating his brother Mitchell Marsh, who won the trophy in 2015 edition.
DOB: July 9, 1983 | 35
3. Mashrafe Mortaza | Bangladesh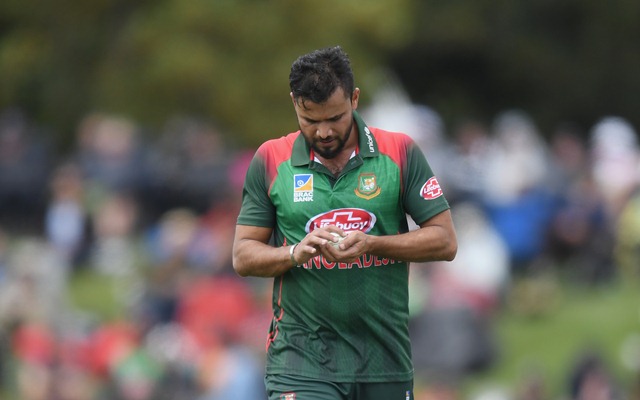 Mashrafe Mortaza is an icon of Bangladesh cricket and if not for problematic knees, he would have done more for the country in all formats. But he still has appeared in 209 ODIs so far and is the leading wicket-taker in the 50-over format with 264 victims in his kitty.
The all-rounder has been part of Bangladesh's journey from underdogs to one of the best contenders in one-dayers. Mortaza was the poster boy when he got into the team as he was the lone speedster in the flock and that's how he ruled the roost. In his international experience of 15 years +, he has seen his team bailing out the then World best teams in the likes of Australia, India, South Africa, England, etc..
Mortaza has already announced that he will be retiring from ODIs after this edition. He has mentioned that the team has no dreams of winning the World Cup, but for his experience, if he can steer Bangla boys to the last 4, he would be a successful player according to their standards. Mortaza's experience and ability will play a big role in making that aim become reality.
DOB: October 5, 1983 | Age: 35
4. Liam Plunkett | England
Liam Plunkett has been around England team since 2005 when he had made both his Test and ODI debut, but then found himself lost in the wilderness. Though his longer format career ended with 13 Tests, he has revitalized his ODI and T20I career for the three lions and will participate in his second World Cup tournament since his last in 2007.
Liam Plunkett has become a thinking bowler after gaining more than a decade's experience in between his two World Cup appearances and has also worked on his batting to the level that he has become a dependent contributor to England's cause down the order. At 34, Plunkett has the last chance to help England lift the trophy for the first time ever.
DOB: April 6, 1985 | Age: 345. MS Dhoni | India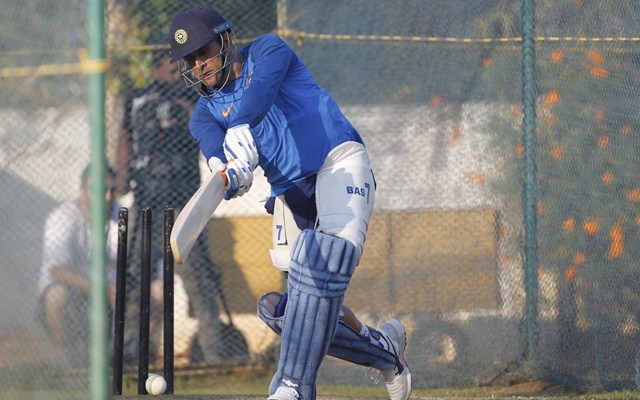 MS Dhoni is one of the best cricketing brains as many former and current players described him. This will be his first World Cup after 2007, in which he plays as a player rather than leading the team as captain. His leadership qualities haven't diminished at all, which were evident with Chennai Super Kings outstanding performance in the last two editions of the IPL.
Now the 37-year-old will help Virat Kohli lead the Indian challenge in the World Cup, which will be his fourth one. Despite his advancing age, Dhoni's work with gloves is still a mile ahead of any of his contemporaries and his batting is still impactful, albeit with a little less number of sixes and helicopter shots.
DOB: July 7, 1981 | Age: 37
6. Ross Taylor | New Zealand
Ross Taylor turned 35 a few months before the ICC World Cup 2019 and will be playing in his fourth tournament. He is vastly experienced in the ICC event with 652 runs in 23 matches and has hit a century, a 131 not out which also came on his birthday in 2011.
Taylor has seen an amazing resurgence in his batting fortunes, which saw him becoming the leading run-scorer and highest century maker for Black Caps with 8,026 runs and 20 centuries in 218 ODIs. Taylor was part of the Black Caps team that made to the finals in the last tournament and will be eager to rectify this mistake and help make his team champions this time.
DOB: March 8, 1984 | Age: 35

7. Mohammad Hafeez | Pakistan
Mohammad Hafeez, better known as Professor for his vast knowledge of the game, is the oldest player in the Pakistan team. The 38-year-old had made his ODI debut in 2003 and will be appearing in his third World Cup. Hafeez had a decent record in the format with 6,361 runs in 210 matches with 11 centuries and his handy off-spin has also earned him 137 wickets.
Hafeez will most likely be anchoring the middle order for Pakistan in this edition and will be responsible for stemming the fall of wickets, while keeping the runs going in the middle overs of the powerplay, given his excellent ability to play spinners. With his bowling action being reinstated, Hafeez will be handy for Sarfaraz to put in some overs when needed.
DOB: October 17, 1980 | Age: 38
8. Imran Tahir | South Africa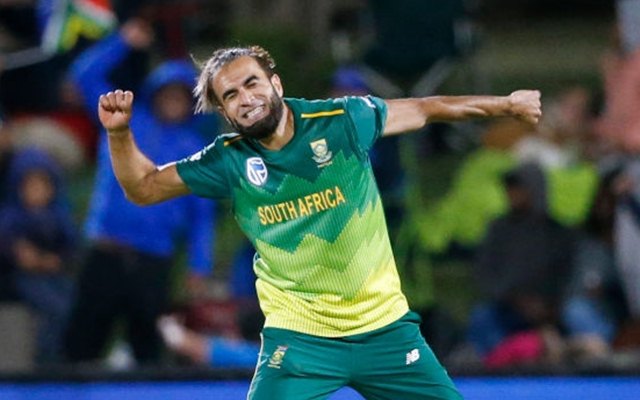 At 40, Imran Tahir is the oldest player from South Africa to play in this World Cup and has already announced that this he will retire from ODIs after this event. Tahir has been in amazing form for the Proteas off lately and has become a must-have bowler in the team's pace-heavy attack.
Tahir has 29 wickets in 13 World Cup matches with a best of 5/45 and in 98 ODIs, has an overall 162 wickets with the best of 7/45. England is one such place where surfaces don't really support spinners, but Tahir loves bowling when he is challenged. Tahir will look forward to using his vast experience to help South Africa win their first ever World Cup especially after their heartbreak in the last edition.
DOB: March 27, 1979 | Age: 40
9. Lasith Malinga | Sri Lanka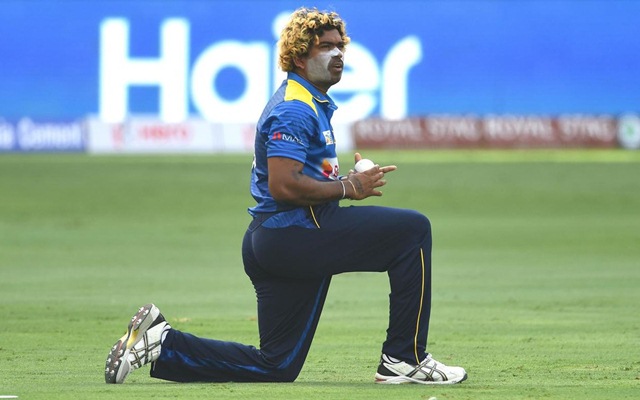 Lasith Malinga was almost down and out of the Sri Lanka team about a year ago, but has made an amazing comeback after finding some form in ODIs. The 35-year-old wily bowler has finetuned his bowling according to his age, as various injuries have caught up with him, slowing him down.
Malinga is a true great of the game and has 43 wickets in World Cup cricket, which very well could be his last in the Lions' outfit. Malinga has the second highest number of wickets in ODIs for a Sri Lankan fast bowler. He will be looking forward to showing the world why he was chosen by the selectors for this tournament.
DOB: August 28, 1983 | Age: 35
Chris Gayle | West Indies


Chris Gayle of the West Indies. (Photo by Gareth Copley/Getty Images)
The universe boss Chris Gayle, who was the first ever batsman to hit a double hundred in World Cup history, will be playing his fifth and final ODI World Cup at the age of 39 and will look forward to adding to his 944 tournament runs in 26 matches so far.
Gayle got himself into some good form with two centuries and two half-centuries against England in four ODIs at home and continued his good form in the IPL 2019 as well. Gayle might have slowed down in between the wickets, but his six-hitting game remains the same as ever and the born entertainer is looking forward to enthralling his fans and hopefully lifting the World Cup for his Caribbean brethren.
DOB: September 21, 1979 | Age: 39.