World Cup 2019: The two underdogs
To be among the ten teams playing the ICC World Cup in 2019 is a feat in its own.
Updated - Apr 18, 2019 1:05 pm
748 Views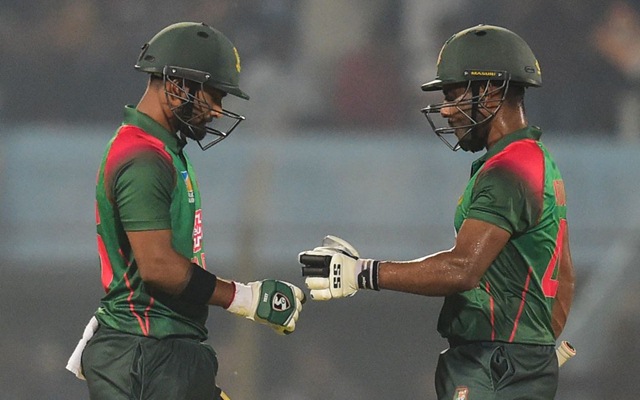 Follow us on Google News
An underdog is a team that has next to no chance of winning a contest. They enjoy a particular advantage over top teams as they do not carry the burden of expectations and fandom on their shoulders every time they enter the field. And yet, they come with a sparkle in their eyes, ready to make a point, to stand tall among the titans of a game, and try to achieve something that will make everyone look at them with admiration and belief.
To be among the ten teams playing the ICC World Cup in 2019 is a feat in its own. Australia, India, South Africa, England, West Indies all have been big names that have proved their supremacy in the game at one time or another. Many a country such as The Netherlands have over time come and tried their luck, but slowly and steadily fallen short of making a big name. For impartial fans as well as punters and bookmakers, whenever an underdog team plays, there is a lot at stake.
A simple upset, such as Kenya beating West Indies in the 1996 World Cup, and a strategically placed bet can lead to significant profits. That is why these matches are always hotly contested and eagerly awaited. Every tournament has a few underdogs, and the ICC World Cup which will commence at the end of May 2019 is no different, expect the fact that both the underdog teams have already proved their mantle in the sport and have been known to cause some major upsets when least expected.
1. Bangladesh
Bangladesh has slowly and steadily risen the ladder of professional cricket. While there was a time any team playing against this Asian side was almost guaranteed a victory, the same does not hold anymore. It will be quite eventful to watch the side play against Afghanistan, the other underdogs of the competition. In countries where betting is legal free bets is a great option as these teams and matches involving them attract the punters given the unpredictable nature of the results.
2. Afghanistan
If the recent Afghanistan Premier League is anything to go by, there is a lot of talent in this up and coming team. The Afghan team has been through a lot of hardships over the past decade but with determination and a ray of hope continue to surprise the cricketing world. Rising stars such as Hazratullah Zazai have been making a name for themselves in various leagues, and it will be a joy to see them play on a world stage.
The Afghanistan team has some truly magnificent players who are hard hitters and can quickly knock the ball in the stands. How these players will alter the result of the games and eventually the final points tally once the tournament begins, let's wait and watch.
Follow us on Telegram