World Cup picks getting injured in IPL is something that has left coach Ravi Shastri worried
"I will be lying if I say I am not on the edge of my seat."
Updated - Mar 16, 2019 12:06 pm
1K Views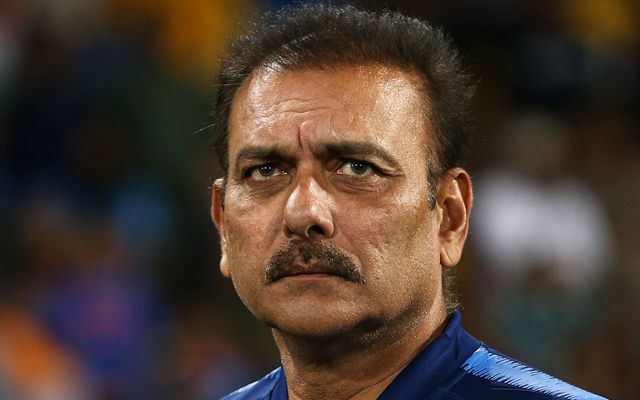 This year, the Indian Premier League (IPL) is more than just another tournament and India's head coach Ravi Shastri knows it by heart. The ICC World Cup will be the next competition and like many other coaches and captains, the 56-year-old will have a nervous two months starting March 23 over apprehension about any of the core players for the big tournament getting injured. The first match of the IPL will kick off on March 23 while India will be playing their first game in the WC on June 5, against South Africa.
There have been two occasions in the past when the IPL and World Cup fell in the same year – in 2011 and 2015. However, on both those occasions, the WC preceded the IPL, unlike this time. And that has made the question over the Indian players remaining fit and fresh for the WC all the more relevant. Shastri has also not discarded the fact that a hectic IPL season might take a toll on the players.
India have been playing non-stop cricket for the last several months with one after another overseas series lined up in their schedule. Their last two series – T20I and ODI – against Australia at home did not go their way, ending the season on a disappointing note. Fatigue could leave the players jaded while injuries can harm India's prospects in the WC in England and Wales.
'Last thing you want is injury'
"That will always be a concern because the last thing you want is injury. The World Cup is immediately after the IPL and if someone gets injured, it will be a concern. I will be lying if I say I am not on the edge of my seat. I will be watching every game closely," Shastri told Times Now in an interview.
"More or less. The nucleus of the team is there. But you can never discount injuries at the last minute. You have only 15 allowed for the World Cup but you've got to have about 18-20 in the mix," the man who was part of India's first WC-winning squad in 1983, added.
Shastri is much confident of India going the distance in the upcoming World Cup. The Men in Blue last won the title eight years ago and will be in the quest for their third title this time.
[interaction id="5c7f7421f115e010bfe0fc07″]