World Test Championship is the biggest of all ICC tournaments: Virat Kohli
India have so far maintained an all-win record in the Test Championship and would eye the same in the upcoming two Tests.
Updated - Feb 19, 2020 12:43 pm
163 Views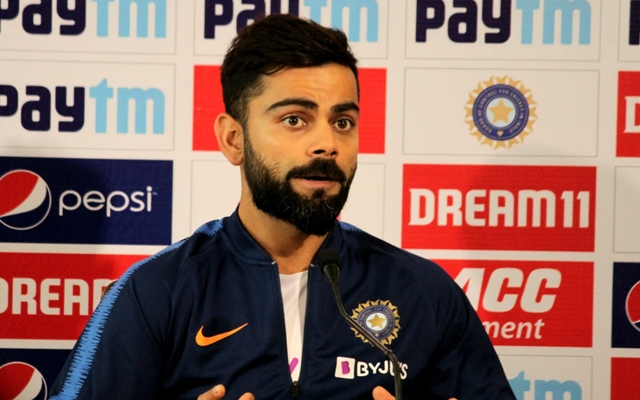 Follow us on Telegram
India captain Virat Kohli has conceded that the hectic schedule of modern-day cricket is taking a toll on him but added that he was gearing up for three more "rigorous years" in which he would play all the three formats after which he might re-evaluate his workload. The ace batsman, who will turn 32 this year, has been playing cricket continuously since his debut in 2008 with occasional breaks in between. In 84 Tests, 248 ODIs and 82 T20Is, Kohli has scored over 21,000 runs with 70 international hundreds.
Kohli, who is the No.1 batsman in two formats — Tests and ODIs — is looking at the "bigger picture". India will be playing in two T20I and one ODI World Cup till 2023 after which he might decide on playing only two formats and not three. Two of those world cups will be played in India (2021 and 2023) while another will be played in Australia later this year. India is also playing in the World Test Championship at the moment the final of which will be played in June next year.
"My mindset is on the bigger picture as I prepare myself for a rigorous three years from now and after that we might have a different conversation," Kohli said as quoted by India Today when asked whether he harbored second thoughts about quitting at least one format after the 2021 T20 World Cup gets over.
Virat Kohli now prepares for Tests against New Zealand
Kohli is now preparing to lead India in the two-Test series against New Zealand starting Friday in Wellington. He so far has a mixed result in the tour with a 5-0 win in T20Is and 0-3 loss in the ODIs. India have so far maintained an all-win record in the Test Championship and would eye the same in the upcoming two Tests.
The cricketer said the workload not only takes a toll on him in terms of performance but also in terms of captaincy as that requires him to think about the game always, chalking out strategies. "It's not easy being captain, having that intensity in the practice sessions. It does take a toll on you. Periodic breaks seem to work pretty okay for me," he added.
"At a time where the body can't take anymore, maybe when I am 34 or 35, we will have a different conversation. For the next two to three years I have no issues at all," he said in a candid conversation.
Being one of India's main batting pillars, Kohli said he understands that the team would want his contribution over the next two-three years before he eases into another transition that India faced five-six years ago, hinting at the retirements of the likes of Sachin Tendulkar and Rahul Dravid.
"I think World Test Championship as an ICC tournament should be right up there. All the other tournaments for me they start under that. This is probably the biggest of them all as every team wants to make it to the final at the Lord's. We are no different."
Follow us on Google News