Wriddhiman Saha claims that there is no competition between him and Parthiv Patel
Updated - Jan 24, 2017 2:43 pm
32 Views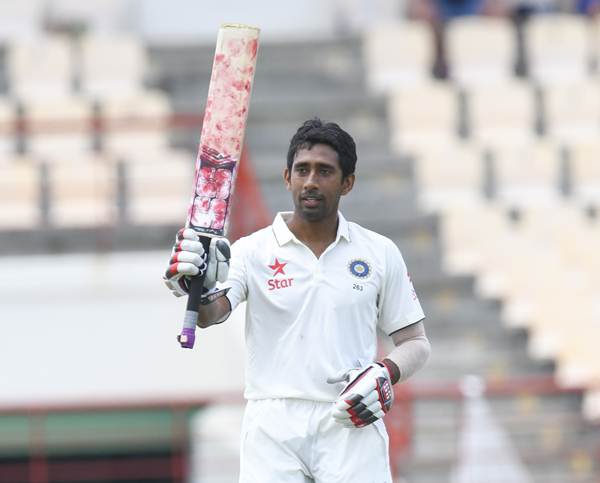 Follow us on Google News
Wriddhiman Saha, the current Indian wicketkeeper-batsman went on to slam an incredible double-century as the Rest of India went ahead and coasted to an impressive win over Ranji Trophy winners Gujarat. The 31-year old, however, went ahead and stated that there was no competition for places in the side when it came to the ongoing fight for places in the side between him and Parthiv Patel.
The southpaw replaced Saha for the last few Test matches against England wherein he opened the innings as well and impressed with some fantastic batting acumen as well.
"Whenever I play, even during my stint with Bengal, I don't think about playing for India if I perform well. I keep playing freely. He is also trying his best, I am also trying. Whosoever is selected, will play. I don't take the pressure of performing well for the sake of playing for India," said Saha, when asked if he was feeling the pressure with Parthiv coming good when he got a chance as his replacement in the Indian Test team.
"Even if you ask him (Parthiv), he will tell there's no competition. Everyone tries his best and whosoever gets the opportunity, plays for the team."
However, Saha also went on to add that there was indeed room for improvement when it came to his performance with the gloves as well.
"There's room for improvement. The dropped catch (off Gandhi) was due to misjudgment. I was caught in two minds, I first thought would go for it single-handedly then went with both the hands."
Speaking about his calmness while playing, Saha went on to add that he was one of those people who never lost his cool. "That's something that's never been an issue with me. I never get angry or frustrated. Even if you ask my family members, they would say it's a problem that I don't get angry," said Saha,
Follow us on Telegram