X-factor players of each IPL team
Updated - Apr 15, 2014 1:31 pm
122 Views
X-factor player is the one that will energize a team when the team is lacking, the player that will score a crucial boundary when the game is online or take a wicket or two to turn the game when the opposition seems to be cruising to the victory. Someone who will rise up to the challenge when the game is on the line. However, this player is not your typical star or go to guy. He's simply the guy that has the killer instinct and the drive to provide what your team needs to win.
So the X factor wouldn't be a guy like MS Dhoni, who is the leader of the team. The X factor would be his teammate, Dwayne Bravo . He doesn't dominate in scoring, wicket taking, etc. but when the game is on the line, he seemingly does whatever is needed to win the basketball game. Whether its hitting a big shot, taking a crucial wicket, or making an excellent dive on the boundary.
1) CSK – Dwayne Bravo :
Dwayne Bravo is the X-factor player for the 2 time IPL champions CSK as evident from the example stated above. He was bought in the auction after IPL-3 and since he has been indispensable for the champion outfit. Whether hitting a six over extra cover in the death overs to increase the run rate or taking an important wicket to dent the opposition, he always has been the man for CSK and that was the main reason why he was retained for this edition of IPL by CSK. Last year in IPL-6 he was the leading wicket taker with 32 wickets and that was the highest number of wickets taken in a single edition of IPL. He averages 25 with the bat along with a strike rate of 125. But more than these stats, he can win a game on his own if it is his day.
2) MI – Kieron Pollard :
Big hitting Kieron Pollard was bought by MI in the auction before IPL-3 for a huge undisclosed amount which is more than 10 crores. But since then, he has justified his huge price and won games single-handedly for the Mumbai Indians. His IPL strike rate of 147.08 is frightening and add to that his brilliant fielding and his occasional bowling and he is the x-factor player for the Mumbai Indians. He score 420 runs at a strike around 150 and picked 10 wickets in 18 matches and was one of the key cog in the title-winning MI team of 2013. The MI team management will want their big Trinidad player to continue the way he played for them last year and will want to repeat the title-winning heroics of last year.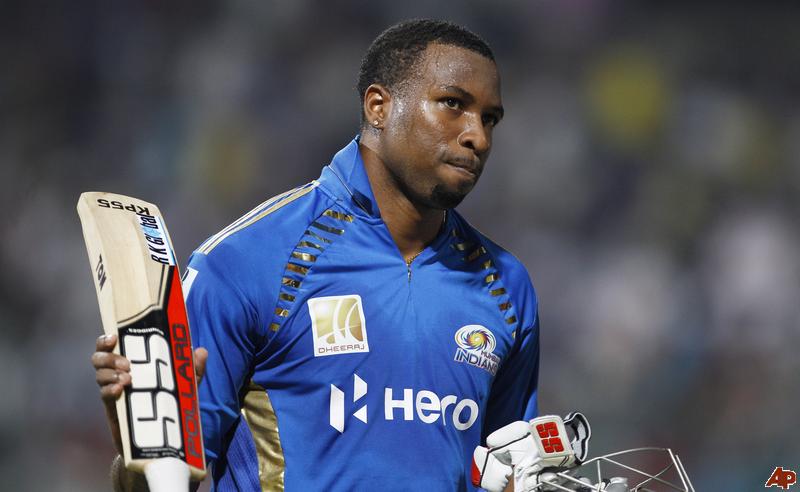 3) SRH – David Warner :
Australian David Warner is in the form of his life after successful returns in both Ashes and also against South Africa in the test series win over them. Bought by SRH in this year's auction for 5.5 crores, he can be a huge player for them if they want to better on their showing last year where they stood 4th. Warner, known for his swashbuckling batting made name for himself by scoring 89 on his T20 debut against a South African line up consisting of Steyn, Ntini, Tsotsobe. He is the only batsmen in T20 history to have scored 2 consecutive hundreds, which he achieved during CL T20 2011. He has an IPL strike rate of 133 and an average of 28 and for a top order batsmen those are some good stats. But the most alarming thing for the opponents is that his performances in the IPL have been on a since he made his debut in 2009 and this year he can be a formidable for SRH in their drive for the Trophy.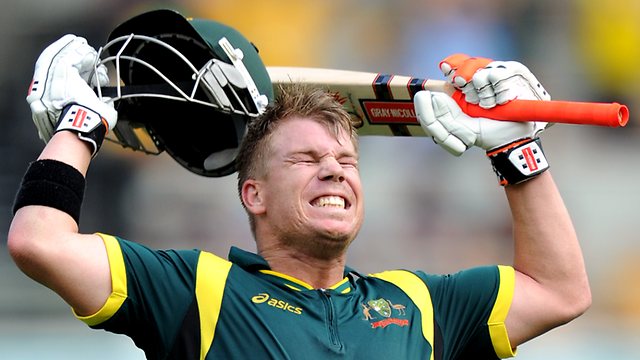 4) KXIP – Virender Sehwag :
An IPL strike rate of 160 and an average of 30 with a total run tally of 2174 runs. Any one with these figures can expect them to be automatically retained by their team or at least have a price above 10 crores in the auction. But things haven't been quite great for Sehwag now a days. He is experiencing the worst slump in his life and was almost left unsold at the auction when KXIP finally bought him for 3.2 crores. It remains to be seen if the opening batsmen still has the desire to perform at the highest level or has lost the interest all together. But if he is determined to make a mark in this IPL, make no mistakes he can be a very dangerous entity for the opposition. As evident from his previous exploits, Sehwag can turn a match on its head within a span of few overs and can demoralise the bowlers. Even his off spin can be handy at times but it remains to be seen if his shoulder has healed completely and will let the veteran to bowl a few overs.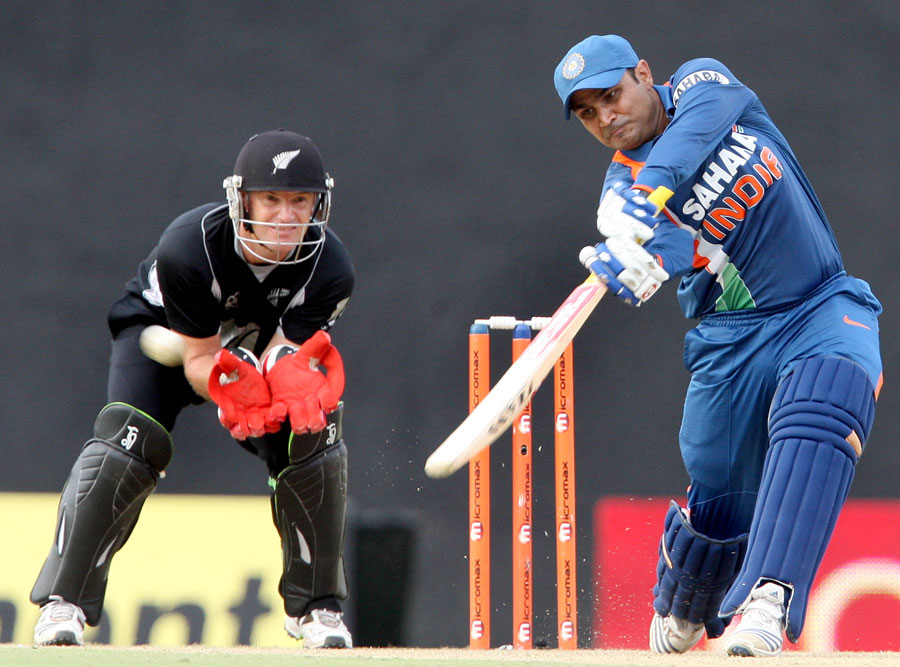 5) DD – Murali Vijay :
After being an important part of the CSK outfit since 2009, Murali Vijay finds himself out of his favoured Chennai team. A stylish batsman and a clean hitter of the ball, this Indian test opener is one among the 4 batsmen in IPL history to score more than one century. If he is in a mood, he makes batting look so easy and even the opposition will applaud some of his shots. A prime example of this attribute of his was the century which he made against DD in the IPL-5 2nd eliminator where he single-handedly deposed the league leaders with his exquisite century. Even his fielding is a very good asset given he fielded for CSK on the boundary and took some blinders there. It remains to be seen if he can produce the same kind of results away from Chennai given he scored most of his runs at home during IPL.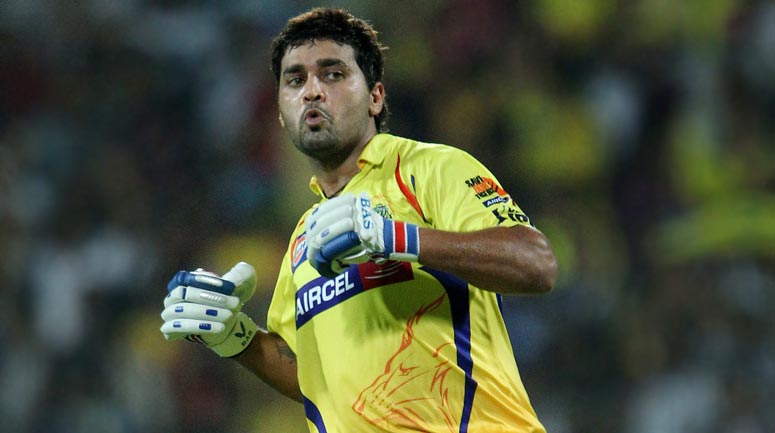 6) KKR – Morne Morkel : 
KKR right now are the odds on favourites to finish at the bottom of the table in this edition of IPL and if there is one bowler who can accompany Narine to turn around their fortunes is the tall fast bowler from South Africa, Morne Morkel. He was a part of the stuttering DD team for the 4th, 5th and 6th seasons of IPL and was the only player who came out with his respect enhanced. In fact, he was the main reason why Delhi finished at the top of the table in IPL-5, where he topped the wicket taking charts with 25 wickets. Given his tall frame, he can generate bounce from even the flattest of pitches and can trouble the batsmen with awkward bouncers. Not just the bouncers, he can even fire in deadly yorkers which can be really difficult to play.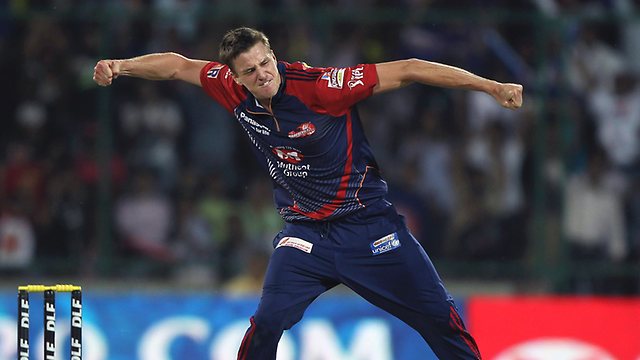 7) RR – Steve Smith :
The superman of fielding Steve Smith, after his 2 disastrous years at Pune Warriors is not a part of the impressive Rajasthan Royals team, headed by Rahul Dravid.  He is a more than handy middle order batsmen with an IPL average of more than 40 along with a strike rate of 130. His average is the 6th highest in all of IPL and this shows how successful he was at PWI despite the team's struggles. He will surely be a welcome addition to the RR squad and given their previous connections with Australian players, he will surely enjoy the team atmosphere and will add steel to the already strong RR middle order consisting of Brad Hodge, Shane Watson and Sanju Sampson. Not just his batting but his fielding too can contribute a lot to the team given his fantastic technique and super fast reflexes. He is the best fielder in the IPL and cover a lot of ground to take some shocking catches on the boundary. He had a quite successful year with the Australian test team will want to continue his good form ahead especially given his strength against spin bowling.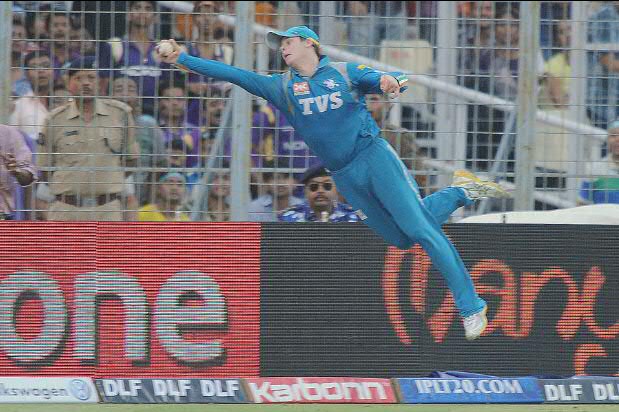 8) RCB – Yuvraj Singh :
Team India's best limited overs all-rounder in the modern era, Yuvraj has time to time lifted Team India at Global tournaments. Be it T20 world cup of 2007 or the ICC world Cup of 2011, he has proved to everyone that he is more than capable of being the player whom the team requires in crunch moments. Though he might have seen a bit of slump these days, but he still can be a capable match winner on his day and can fire his team to huge totals with his big hitting in the middle overs. Even his bowling is a very useful asset given his IPL career economy of 7 and a bowling average of 24. But its his batting that mainly attracts the eye. With a T20I strike rate of 144 and an IPL strike rate of 130, he can strike sixes all around the park. Though his body might have slowed down a bit these days, but he still is an excellent fielder and its for all these qualities that RCB spent 14 crores to get him in this years auction making him the costliest player ever in the IPL.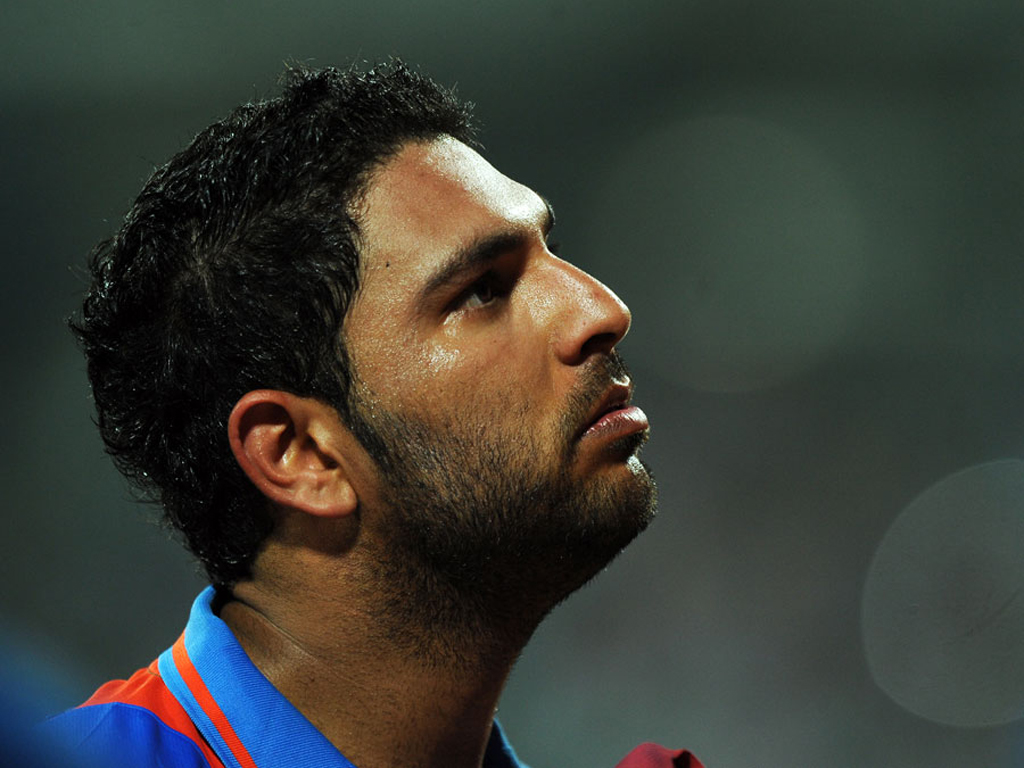 Follow us on Google News