'Your mind starts playing tricks on you'- Mitchell Johnson on battling depression after retirement
He admitted that he reached a point where he wasn't enjoying being a professional cricketer.
Updated - Oct 28, 2020 9:57 am
281 Views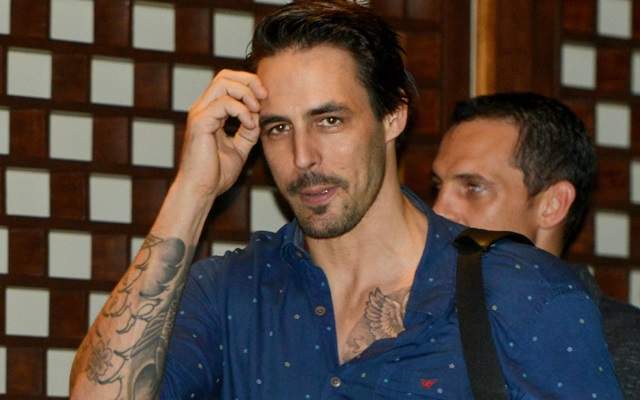 Former Australia fast bowler Mitchell Johnson opened up on how he has coped up with depression after he retired from professional cricket on August 19, 2018. The speedster last played a competitive match, representing the Kolkata Knight Riders (KKR) against Mumbai Indians (MI) in the 2018 edition of the Indian Premier League (IPL).
Johnson, who picked 590 wickets in his international career from 256 matches, lost his "purpose" from life for a brief while after hanging his boots. The now 38-year-old has found it tough to solve his psychological riddles in the transition period over the last 24 months.
An emotional Johnson, who retired from international cricket back in 2015, put forth his mental travails during the filming of Channel 7's SAS Australia.
"I've found it tougher since retiring from cricket. All of a sudden, you're not doing as much. You sort of lose your purpose a little bit. I struggle with, probably, confidence at times. I'm in that transition now where I've been out of playing cricket for about two years," Johnson said.
You've just got no control whatsoever: Mitchell Johnson
When asked about whether or not retirement has been hard, Johnson said, "Yeah plenty of times. I found out I've got depression … but I think the depression was something I've had even from a younger age. It [cricket] sort of blocked things out in a way.
"It sort of hid the depression, but there was a lot of times where you would go back to your room, you're away from family and you start to dwell on things," he stated.
Johnson went through difficult phases, especially during long tours. Back during Australia's long tour of South Africa in 2011, Johnson's indifferent form earned him a lot of flak. Even the Barmy Army mocked him for his lacklustre show with the ball in hand.
He admitted that he reached a point where he wasn't enjoying being a professional cricketer and he "took everything personally".
"You have your moments where you struggle with it really bad and it can be tricky when you've got a lot of time to think about things. You've just got no control whatsoever and your mind starts playing those tricks on you, you start thinking of the worst," Johnson mentioned.
Johnson remains as one of the most successful bowlers Australia have ever produced. He is fifth in the list of their all-time leading wicket-takers and the most successful pacer after Glenn McGrath and Dennis Lillee.