10 sexiest cricketers currently in international cricket
Some of these cricketers have more endorsements to their names than some Bollywood celebrities.
Updated - Jul 11, 2021 1:33 pm
47.4K Views
The game of cricket has transformed so drastically in the last four decades or so, it is almost unrecognizable. Men lining up in white dresses with a red cherry in hand and teams considering any score above 200 is healthy in a 60 over game. Fast forward to 2019, teams like Royal Challengers Bangalore are not confident of defending 200+ totals even in 20 overs.
Change is inevitable, but the way the balance has shifted towards batsmen is a little too unhealthy for the true spirit of the game. Nevertheless, attractive batsmanship has made cricketers even more popular and is helping them earn better and bigger sponsorship deals these days. Cricketers these days are not just concerned about the game, but also their appearances as they're no less than Bollywood celebrities.
We have seen a major surge in Indian cricketers becoming the face of so many fashion magazines, back in the day it was Yuvraj Singh and MS Dhoni and now, the current brigade involving Virat Kohli, Manish Pandey, etc are more than just cricketing personalities. Here are 10 sexiest cricketers among the active cricketers right now.
1. Virat Kohli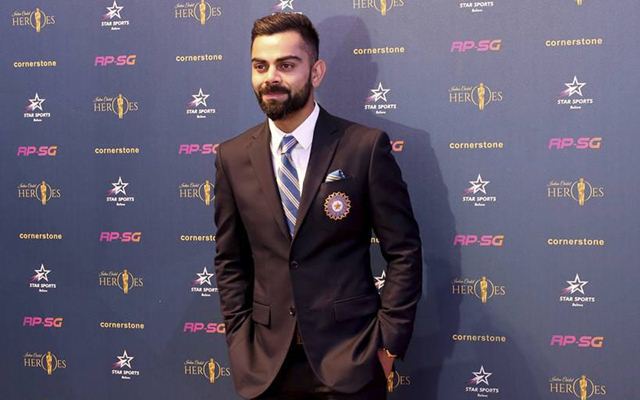 Arguably the most famous cricketer in the world, Virat Kohli is tops every chart from run-scoring to money-earning. He is a beast at everything he does and his very impressive looks over the years have more than a million ladies. He is one of the heartbeats of this cricket-frenzy nation and is no less a fashion icon.
Kohli's marriage to Anushka Sharma has no lowered his fans still aggressively wanting him. Together, they make one of the most popular celebrity couples in the world and no wonder he is the only cricketer in the Forbes' highest paid athletes list.
Follow us on Telegram