10 Star cricketers and their nicknames
Cricketers have been known by various nicknames by their teammates and fans.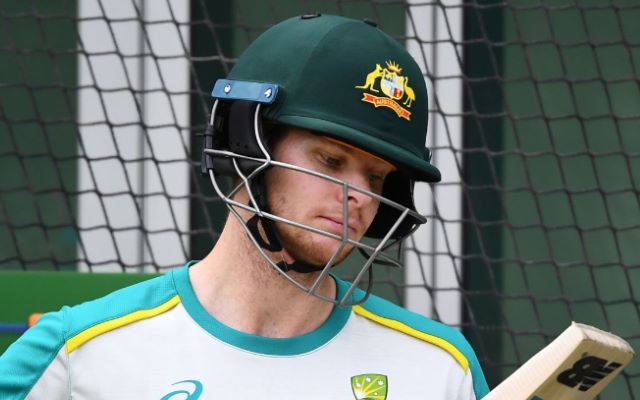 Nicknames are a part and parcel of our life. Calling our friends and family members by their nicknames is something that we regularly do. Addressing someone by their nickname generally means that you are very close to that person.
Similarly, we have seen various cricketers being called by their nicknames. Be it in a post-match presentation or in a press conference, many cricketers are called by their nicknames. This has been a trend that dates back long.
Among all the cricketers having famous nicknames, many famous and world-class cricketers have nicknames that are known by one and all. So who are those cricketers who have a nickname as famous as their own name? Today we shall be taking a look at-
10 famous cricketers and their nicknames
1) Virat Kohli- Cheeku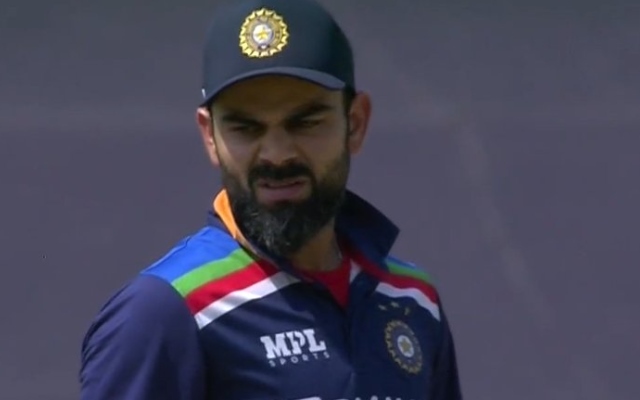 This is arguably one of the most famous nicknames ever. The Indian skipper is popularly nicknamed "Cheeku". As a youngster, Kohli was on the chubbier side.
One of his coaches from Delhi thought he looked like Cheeku the rabbit from Champak. Since then, he has been nicknamed Cheeku. Even his current teammates call him Cheeku.
Forget about his teammates, even his fans call him Cheeku. If you would open social media and take a look at Kohli fans on the internet, you would see them casually calling their idol by his nickname Cheeku. We have even heard the former Indian captain and wicketkeeper MS Dhoni call him Cheeku from the stump mic several times.
2) Shikhar Dhawan- Gabbar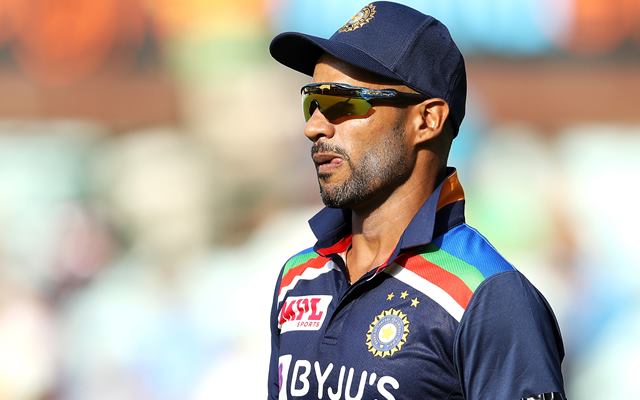 Gabbar is one of the most iconic villains of Indian cinema. You would have definitely come across this name in a lot of Indian movies. India's star opener Shikhar Dhawan is popularly known as "Gabbar"
Dhawan was given this nickname a long time ago. He used to field at the silly point during his Ranji days and whenever the opposition had a good partnership going, he would joke around to boost team morale and yell – "Bohot yaarana lagta hai," just like Gabbar from Sholay. The name was given to him by his Ranji team coach Vijay Dahiya.
His moustache associates him with Gabbar as well. He keeps on twirling his moustache as well. The charismatic opener was then nicknamed Gabbar and he even seemed to have liked it.
3) Steve Smith- Smudge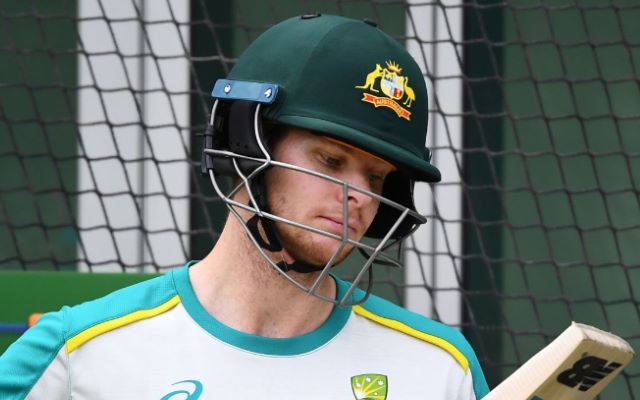 Steve Smith is arguably one of the greatest batsmen of our era. One must not go by his innocent face as the menacing batsman can smash bowlers for fun. However, as threatening he is with the bat, his nickname is one of the cutest nicknames you would ever come across, which is "Smudge"
Smith was called Smudge by not only his teammates but also former Aussie cricketers. In an interview back in 2017, Smith said that his nickname was given to him by the former Aussie batsman Mike Hussey. "Mike Hussey actually gave me that nickname," Smith said.
"In England, people with the last name Smith, well, cricketers anyway, all seem to get called Smudge. Huss had obviously played a lot of county cricket over there and he was the one that started it. After that, it just stuck," quoted Smith. Even today, his fans and teammates call him Smudge.
4) Sir Ian Botham- Beefy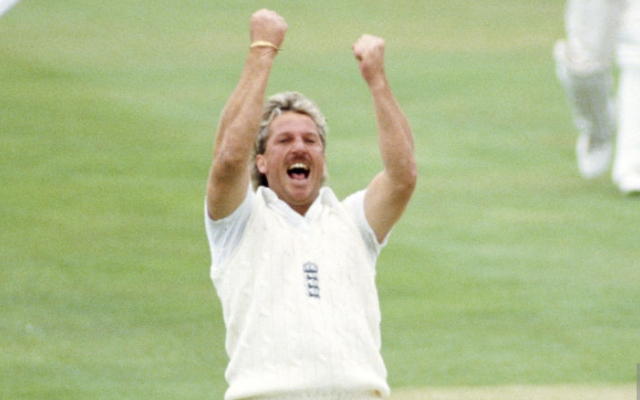 It is safe to say that Sir Ian Botham is one of the greatest all-rounders of all time. He was, is, and will forever be the pride of England. However, his nickname is as famous as his unmatched achievements.
Botham is popularly known as "Beefy". Whenever commentators and cricket experts need to speak about him, they call him Beefy and not Botham. The legendary all-rounder was called Beefy ever since he was playing for Somerset.
Botham revealed in an interview that he was called Beefy because of his slightly meaty figure. Thus, his nickname became so popular that even his rivals started calling him Beefy. However, the fact that almost the entire cricket fraternity now refers to Botham just by his moniker shows how big a player he is.
5) Sachin Tendulkar- Master Blaster/ Little Master/ God of Cricket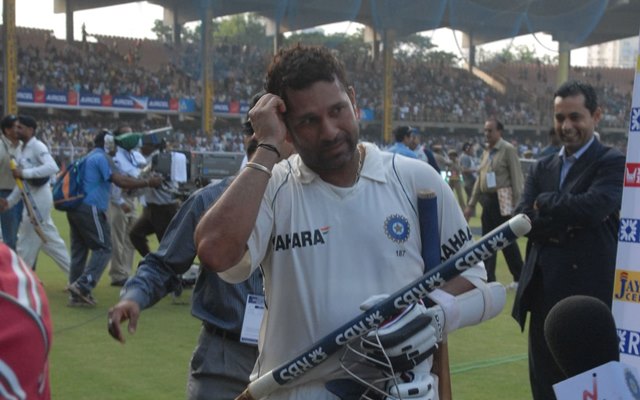 When was the last time you saw a cricketer have three popular nicknames? Sachin Tendulkar is probably the only player who has nicknames consisting of words like "God" and "Master". However, Tendulkar was initially nicknamed "Little Master".
This nickname was given to him when he was smashing big bowlers all around the park. As he was short in height, he was nicknamed Little Master. He was also nicknamed Master Blaster as he went on to establish himself as a superb striker of the ball.
Last but not the least, he was then nicknamed "God Of Cricket". This was because of his unmatched achievements and contributions to the game. While other cricketers have fans, Tendulkar has devotees who worship him and call him the "God Of Cricket".
6) Chris Gayle- Universe Boss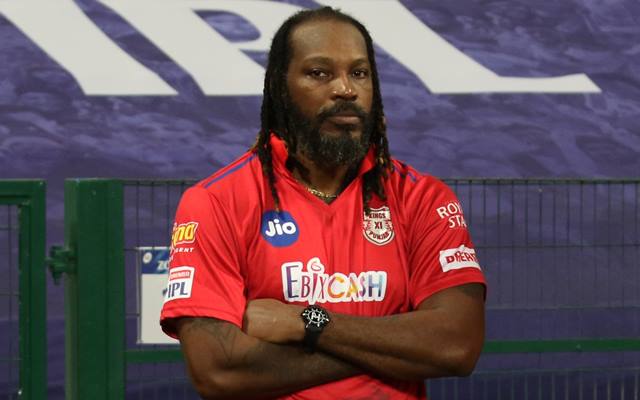 Chris Gayle is unarguably one of the most explosive players of all time. It would be safe to say that he can hit the ball out of orbit. Just like his game, his nickname is also out of this world.
Gayle is popularly called "Universe Boss" by one and all. One of the main reasons why he is called Universe Boss is because of his knack to hit humongous sixes all around the park. He made it a habit to entertain cricket fans across the globe.
Besides, Gayle even had a Universe Boss logo on his bat. He has even mentioned Universe Boss in his Twitter and Instagram bios. Thus, Gayle is known as Universe Boss.
7) Shoaib Akhtar- Rawalpindi Express
Akhtar is the synonym of speed. Arguably one of the fastest bowlers of all time, Shoaib Akhtar is one of the most dreaded bowlers ever. He is nicknamed "Rawalpindi Express" owing to the speed at which he bowls.
He was also given this nickname because he originally hails from Rawalpindi, a place in Pakistan. He was also the first bowler to be recorded bowling at 100 miles per hour and did so twice in his career. His pace reminded people of an express train and that's how he got his nickname.
Akhtar has also bowled the fastest delivery in the history of international cricket. He bowled a delivery at 161.3 km/h (100.23 mph), in an ODI against England in a pool match during the 2003 Cricket World Cup. Thus, all his achievements have contributed towards him getting this nickname.
8) Michael Clarke- Pup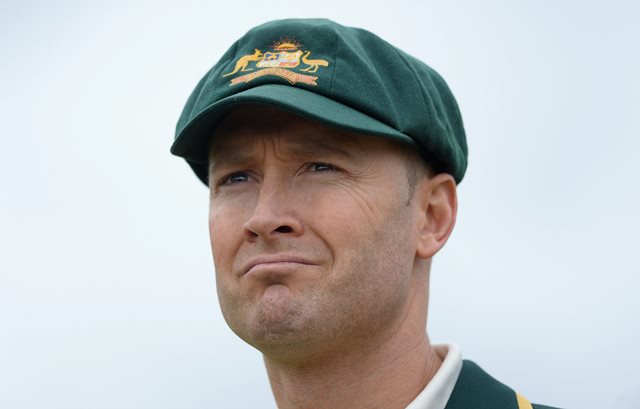 Arguably of the best Australian players of the previous decade, Michael Clarke was an amazing cricketer. He is one of the most loved Aussie cricketers as well. However, his nickname was one of the most unique nicknames one would ever come across.
The former Aussie captain was nicknamed "Pup" even before his international debut. It was Ricky Ponting who apparently gave him that nickname. It was due to the baby-faced features the 22-year-old had at the time.
"Being called Pup is fine," said Clarke in an interview. "But they don't look at me like that anymore." He continued. Not too sure about Pup but Clarke's batting was as terrifying and smart as a wolf.
9) Glenn McGrath- Pigeon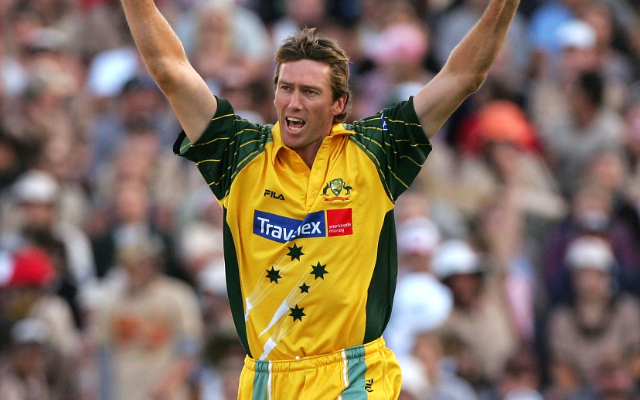 It is safe to say that McGrath is one of the greatest pacers to have ever played the game. Seldom would you find a bowler as good as him. McGrath was called "Pigeon" throughout his career.
It was McGrath's New South Wales teammate Brad McNamara who originally came up with the name. It was after first catching a glimpse of the paceman's renowned spindly legs and reportedly commenting, Steve Waugh in the Daily Telegraph: "You've stolen a pigeon's legs, McGrath!". That's how his new nickname originated.
The legendary pacer was called pigeon for his thin legs. However, that didn't stop him from wreaking havoc on the field. McGrath's legacy as a cricketer is iconic, to say the least.
10) Ricky Ponting- Punter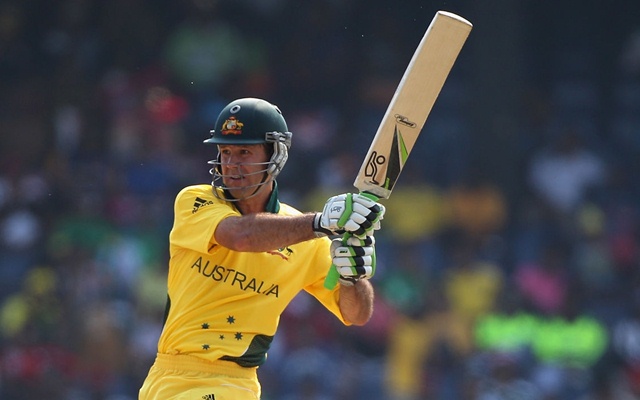 Arguably the greatest cricketer of all time, Ricky Ponting was the face of Australian cricket for a long time. He was one of the biggest match-winners of all time. However, even Ponting had a very famous nickname.
He was nicknamed "Punter". Post his retirement, everyone still calls him Punter. The former Aussie captain's nickname was given to him by his teammate Shane Warne.
His love for dog races and betting is what gave him his nickname. "We were getting paid $40 a month when we were living at the cricket academy in 1990. I used to go to the TAB to have a bet on the dogs and Shane Warne gave me the nickname," Ponting said in a tweet reply to a fan. The word punt in Australian lingo means to place a bet on horse races or dog races, usually.