19 Records held by MS Dhoni in Test Cricket
Updated - Dec 31, 2014 10:40 am
304 Views
19 Records held by MS Dhoni in Test Cricket: Mahendra Singh Dhoni, the unconventional small town boy who lifted himself to be the most successful Indian captain in test cricket retires. In what we have over years understood the Dhoni style, he never liked to take the hype, being off the lime light is where he found peace, being on the television and on the media radar only when he was playing cricket. Being a true leader, with conviction, caliber and composure Dhoni was not only an inspired individual but also took the boys along. He backed himself and others to the most of his prowess and then silently walked off it without anybody knowing it.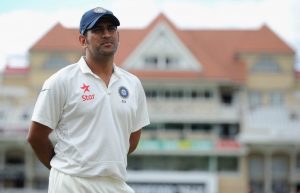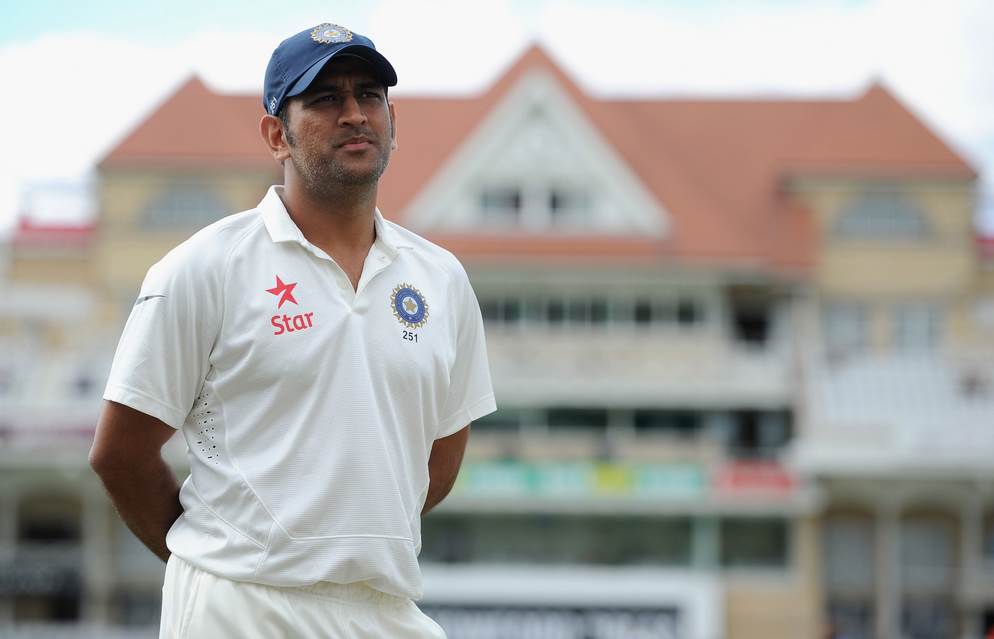 Follow us on Telegram
A list of unorthodox things that he applied during his career and tenure as the captain of the Indian team Dhoni not only attracted fans but was criticized by the so called cricket 'Pundits'. But what he could achieve was a gloomy dream till he actually realized it. Indian team under Dhoni rose to the number 1 rank in test cricket and he was the first captain from the country to lift the test champions' mace.
Here we have the records held by MS Dhoni in test cricket:
1. The most successful Indian captain:
With 27 wins in test matches as skipper Dhoni is the most successful Indian captain surpassing Sourav Ganguly under whom the team won 21 games.
2. Most matches as Indian captain:
In the 90 test matches that he played in his career Dhoni captained the team 60 times which is the most by an Indian captain.
3. Most matches by a wicket keeping captain:
A wicket keeper captaining the squad is not a common feature, taking the stress for five days is not an easy task. Dhoni with 60 games has led the team in most number of times.
Next being: Mushfiqur Rahim- 19
4. 4th Captain with maximum wins at home
The biggest chunk of wins that India has under Dhoni come at home and with 21 wins at home he is the 4th skipper in the log for most test wins.
5. Most runs by an Indian captain in test cricket:
3454 runs as captain makes Dhoni the Indian skipper with most runs in test cricket.
6. Most runs by an Indian at number 7:
For the major part of his career he batted lower down the order at number 7 and has scored the most runs by an Indian at the position with 2871 runs.
7. 2nd highest number of sixes for an Indian
The 78 sixes that Dhoni has launched in test cricket makes him the second highest for an Indian, the most being 90 by Virender Sehwag.
8. Most capped Indian wicket keeper:
MS Dhoni who played 90 tests for India is also become the most capped wicket keeper for the country.
Next best being: Syed Kirmani 88 tests.
9. 7th Highest matches as a designated wicket keeper in international cricket:
MS Dhoni: 90 tests.
Highest: Mark Boucher 147 tests.
10. First Indian wicket-keeper to hit a double-hundred:
Dhoni became India's first and overall 7th wicket-keeper in History of Test Cricket to score a double-hundred. Overall, 8 wicketkeepers have scored a test double-ton now with Mushfiqur Rahim being the latest entry.
11. 3rd Highest Individual score by a wicket-keeper in Tests:
MS Dhoni's 224 vs the Australia at Chennai is the 3rd highest individual score by a keeper.
Highest: Andy Flower 232* vs India, 2000.
12. 3rd Highest run-scorer as a Wicket-Keeper Batsman:
With 4876 runs in test cricket MSD is the third highest run-scorer in international cricket.
Most runs as a wicketkeeper: Adam Gilchrist 5570 runs
13. Most Test 100s by an Indian wicket keeper:
MSD's 6 100s are the most for an Indian wicket keeper.
Nest Best: F Engineer/ Syed Kirmani/ BK Kunderan 2.
14. Most Ducks as a Indian WICKET-KEEPER:
Though something he would not be proud of but, Dhoni also holds this record for having most ducks as an Indian wicket keeper.
15. 3rd Highest scores of 50+ as wicket keeper
Dhoni has 39 scores of 50+ in test match cricket, the most by an Indian and third highest overall in test cricket history.
Most: Adam Gilchrist 43
16. 5th Most Dismissals made in test cricket:
He not only holds records with the bat or as captain but is also the most successful Indian wicket-keeper and 5th in the list for most dismissals with 294.
Most: Mark Boucher 555
17. 3rd Most stumpings in Test cricket:
A really quick glove man and someone who took the bails off within no time, MSD with 38 is jointly 3rd on the list for most stumpings with Syed Kirmani.
Most: WAS Oldfield 52
18. Most catches taken by an Indian wicket-keeper in an innings:
When MS took 6 catches vs New Zealand at Wellington in 2009 in a single inning, he recreated the record for most dismissals by an Indian in test cricket.
19. Most Dismissals by an Indian WICKET-KEEPER in a match:
Till the time he walked off the field Dhoni was on duty and even in the last test match that he played, though India drew the test but it was after 17 years that a test match ended without either teams winning at the MCG. 9 dismissals made in his final match are the most managed by any Indian WICKET-KEEPEER in a test.
Follow us on Google News