2nd Fastest Fifty in Test Cricket by No. 11
Updated - Jun 12, 2014 8:54 am
73 Views
There were not many positives for West Indies team as they suffered a crushing 186 runs defeat from the hands of visitors Kiwis but there was one man in West Indian Team who had a satisfying game. Shane Shillingford picked up five wickets in test but he made his entry into record books by scoring 2nd fastest half century of test cricket.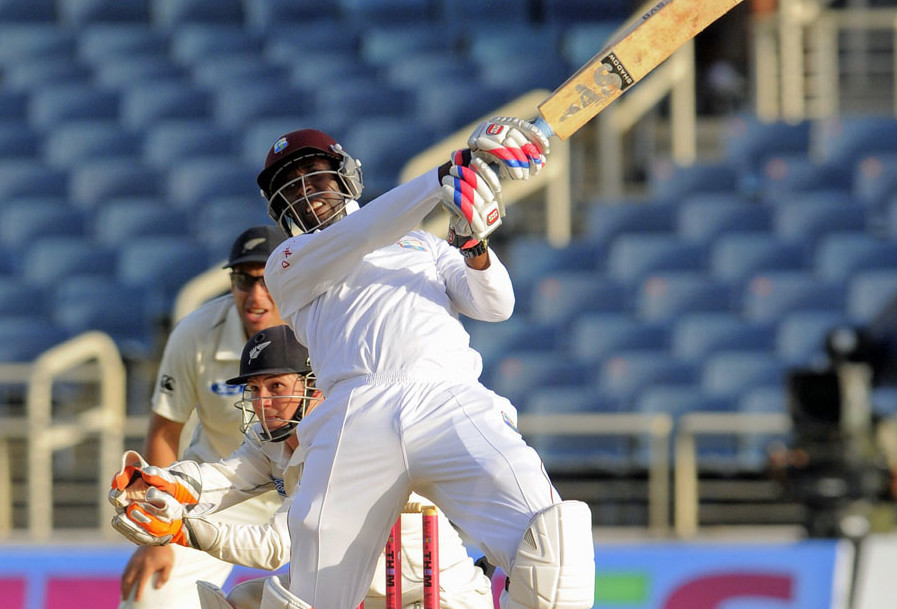 Follow us on Telegram
West Indies required 403 runs in final innings to win the test match and when Shillingford came out to bat West Indies had already lost the game as had they lost 9 wickets and scored just 134 runs. Kiwi spinners were on roll making the ball turn on a consistent basis. Attack is best form of defense and it was displayed by Shillingford as he took on the spinners. He not only clobbered pitched up deliveries but went down the track on consistent basis. He got to his fifty in 25 balls with 5 fixes and 3 fours. He could not take West Indies close to the target but he entertained the crowd who had come to watch out anticipating a fight from the West Indies in 4th innings.
If we look at the fastest Fifties in Test Cricket top of the list is a man known for his long patient innings. Jacques Kallis scored his half century in 24 balls against Zimbabwe in 2004-05. Kallis scored 54 runs which was the exact Team Total by Zimbabwe in the first innings.  Third in the list is Shahid Afridi who has a habit of appearing in Fastest 50s or 100s list whatever the format may be. Afridi took 26 balls to achieve this feat against India in 2004-05.  Fourth in the list is a Bangladeshi batsman who has not tasted much success in any format but is always full of talent and strokes. Mohd. Ashraful scored 50 in 26 balls against India in Mirpur in 2007. Fifth in the list is another batsman not known for his fast paced game. Mohd. Yousuf (known as Yousuf Youhana when he hit those runs) scored his fifty in 27 balls against South Africa in Cape Town.
3 of these top 5 innings comes in a big losing margin games, which compliments the fact you play with more freedom when you already know the result.
| No | Player | Balls | Match | Year |
| --- | --- | --- | --- | --- |
| 1 | J Kallis | 24 | South Africa v Zimbabwe | 2004-05 |
| 2 | S Shillingford | 25 | West Indies v New Zealand | 2014 |
| 3 | Shahid Afridi | 26 | Pakistan v India | 2004-05 |
| 4 | Mohammad Ashraful | 26 | Bangaldesh v India | 2007 |
| 5 | Yousuf Youhana | 27 | Pakistan v South Africa | 2002-03 |
| 6 | E Williams | 28 | West Indies v England | 1947-48 |
| 7 | I Botham | 28 | England v India | 1981-82 |
| 8 | C Gayle | 28 | West Indies v New Zealand | 2014 |
| 9 | B Yardley | 29 | Australia v West Indies | 1977-78 |
| 10 | T Southee | 29 | New Zealand v England | 2007-08 |
Stats updated till 21th june 2014
Follow us on Google News