3 Instances when Ravi Ashwin made headlines for his out-of-the-box thinking
You might agree or not with what Ashwin does on the cricket field but he never ceases to amaze cricket fans.
2. Removed pads in Syed Mushtaq Ali Trophy 2019 final vs Karnataka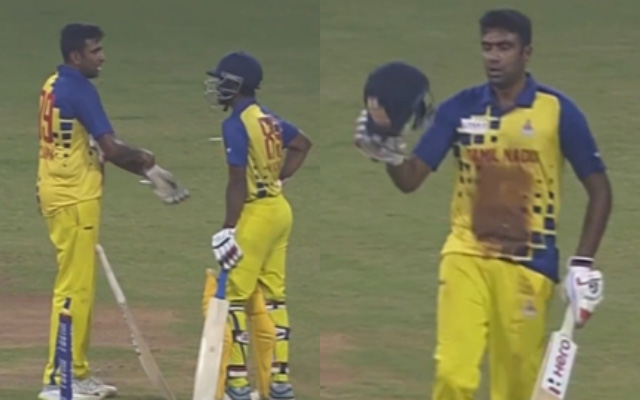 One can't deny that Ravi Ashwin is an intelligent cricketing mind, because he typically applies innovative tactics whenever he's in the middle while bowling or batting. One such clever incident occurred when R Ashwin was batting for his state team, Tamil Nadu in the Syed Mushtaq Ali Trophy 2019 final against Karnataka in Surat.
Ravi Ashwin exhibited a unique way of running between the wickets during the crucial final over. Before the final delivery of the match when Tamil Nadu needed 3 runs to seal the final, Ashwin who was at the non-striker's end decided to remove his pads in an attempt to increase the acceleration while running between the wickets.
It might have been for the first time that a player sprinted without his batting pads on in the modern-day cricket scenario.