3 Siblings who played cricket for two different countries
Siblings playing together for their country is common but playing for different countries is a rare occurrence.
Get every cricket updates! Follow us on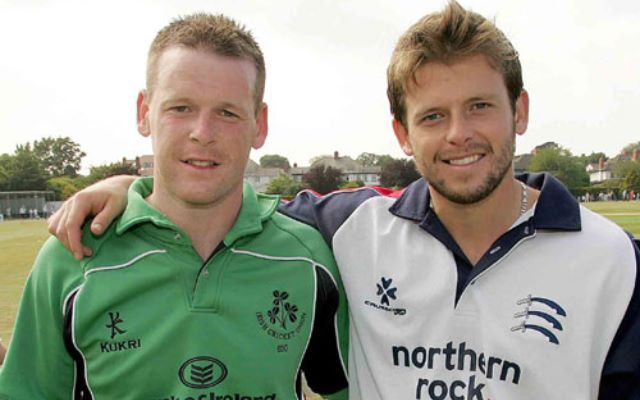 The game of cricket has often witnessed siblings playing together in a cricket match and representing their country on the big stage. There have been many famous sibling duos who rocked the cricket fraternity and did exceedingly well for their national team by playing an important part in their rise to fame.
Some of the famous siblings who dominated the world of cricket together are Steve Waugh and Mark Waugh (Australia), Shaun Marsh and Mitchell Marsh (Australia), Ian Chappell and Greg Chappell (Australia), Irfan Pathan and Yusuf Pathan (India), Hardik Pandya and Krunal Pandya (India).
Though two brothers playing for the same National team is quite common in cricket, the fraternity also witnessed siblings donning the national jersey of two different countries in a cricket match.
In this article, let's take a look at three siblings who played cricket for two different countries.
Here is the list of 3 siblings who played Cricket for two different countries:
3. Darren Pattinson (England) and James Pattinson (Australia)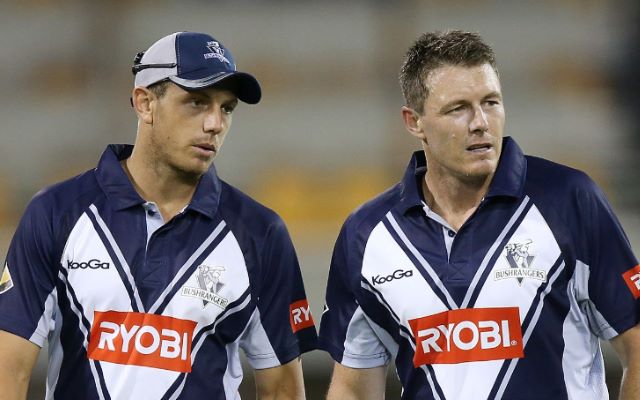 The former England quick Darren Pattinson was born in Lincolnshire, England but shifted his base to Australia when he was just 6-year-old. The pacer made his first-class debut for Victoria in 2007 but he made a tough call of moving back to England to continue his cricket career.
In England's domestic circuit, Darren represented Nottinghamshire county. Owing to good form, Pattinson made his Test debut in 2008 against South Africa scalping 2 wickets. That was the only match that the right-arm quick played for England.
On the other hand, Darren Pattinson's younger brother James Pattinson was born in Melbourne, Australia, and represented the Men in Yellow in 15 One Day Internationals and 4 T20Is scalping 16 and 3 wickets respectively. The 30-year-old has terrific numbers to his name while featuring for Australia in Whites as in 21 fixtures, he has 81 wickets to his name.
2. Ed Joyce (England/ Ireland) and Dom Joyce (Ireland)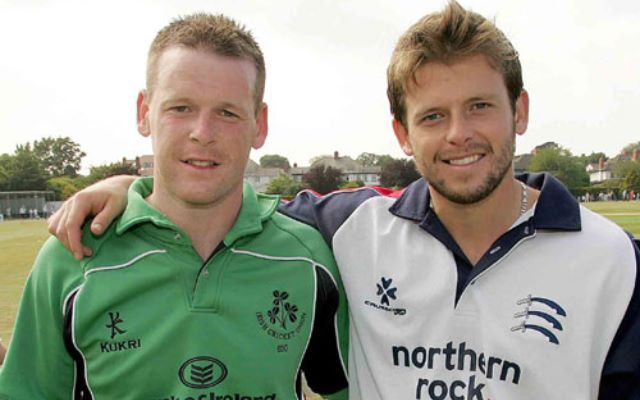 A technically sound batsman Ed Joyce belongs to a family of cricket. He along with his two brothers Dom Joyce and Gus Joyce played for Ireland's Men's team while his two sisters Cecelia Joyce and Isobel Joyce represented Ireland's women team.
Ed represented Ireland in 1 Test match, 61 One Day Internationals, and 16 T20 Internationals. However, in 2006, he shifted his base to England and made his ODI debut for them. The right-hander played 17 ODIs for England from 2006 to 2007, scoring 471 runs at an average of 27.70.
Interestingly, Ed's brother made his ODI debut for Ireland against England on June 13, 2006. This was the same match where Ed made his debut for England. Dom's stint in the international circuit was short-lived as he could represent Ireland in just 3 One Day Internationals scoring 29 runs at an average of 9.67.
1. Frank Hearne (England/ South Africa) and George Hearne (GG Hearne)/ Alec Hearne (England)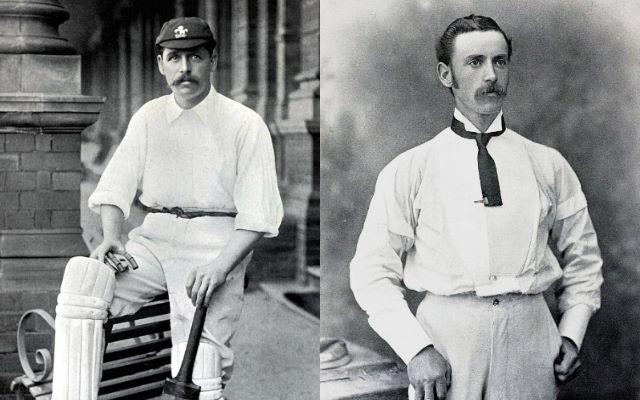 Three brothers Frank Hearne, Alec Hearne, and George Hearne were the members of the famous Hearne family of cricketers who played first-class cricket between 1879 and 1904 for Kent County Cricket Club and Western Province. Frank was also one of the handful of cricketers who represented two countries.
Frank started his trade for England in 1889 in a Test match against South Africa and represented the English Nation in 2 games. However, he decided to shift his base to Africa and featured in 4 Tests for SA. Interestingly, Frank had played his last game in the purest format of the game in April 1896 for South Africa against England.
His brothers Alec and George, on the other hand, played for English nation throughout their cricket career as they represented the nation in one Test match each. Meanwhile, both the brothers had exemplary records in the domestic circuit. Alec has played 488 first-class games and scored more than 16,000 runs and picked up 1160 wickets. George, on the other hand, has more than 9000 runs and 686 wickets to his name in 328 first-class appearances.