3 Star Indian players who didn't get captain's backing
These players have hogged the limelight and brought some difference to the team despite not having much backing.
Updated - Mar 13, 2020 6:54 pm
17.7K Views
Follow us on Google News
Indian cricket has always been filled with superstars. Year after year, season after season, there are new ones who emerge and take the spotlight. Most of the Indian captains have been superstars.
However, there have been other players who have hogged the limelight as well. For a period of time, they are in the spotlight when they consistently perform and stand up under pressure. These players often enjoy the captain's backing, but there are a few players who haven't enjoyed the same run, especially in the recent past. Thus, here are three Indian stars who didn't really get the captain's backing.
1. Suresh Raina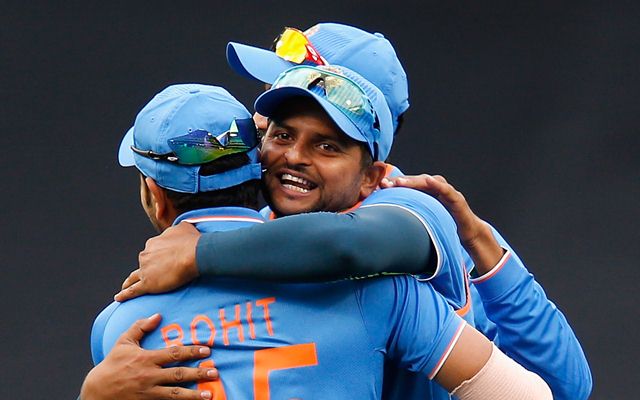 It was back in July 2005 that Suresh Raina first stepped on to the international scene. He made his debut against Sri Lanka in an ODI. He started with a duck and was pretty inconsistent at the start of his career. However, the 2008 Asia Cup changed everything. Raina got two centuries and scored big runs. Thus, he soon became a mainstay.
In fact, he was one of MS Dhoni's go-to men. The former Indian skipper backed Raina in that middle-order. He kept shuffling his role as Raina batted anywhere from No. 4 to 7 and donned multiple roles. He even chipped in with some useful part-time off-spin as well.
However, post the 2015 World Cup, his troubles against the short ball was exploited and he was axed from the ODI squad. He was in and out of the T20 squad as well. But Raina was consistent in the IPL as continued scoring runs. But he was still ignored. Despite India's struggles to find a perfect No. 4, Raina played just two innings at that slot since 2016 and that came in England last year. But after just two innings, he faced the axe.
That was the last international game Raina played. The Uttar Pradesh left-hander was never in the reckoning since then. Virat Kohli has often preferred other players than Raina and never gave him an extended run in ODI cricket.
2. Ajinkya Rahane
Not a lot of people noticed when Ajinkya Rahane first burst on to the scene. It was in England in 2011 on that disastrous tour that Rahane made his international debut. It was the first the T20I and then the ODIs. He was impressive back then. However, he had to wait for his opportunities as he was India's reserve opener before he turned out at No. 4 in the 2015 World Cup.
Rahane scored decently in white-ball cricket and had also become India's batting mainstay in the middle-order in Test cricket. However, after the 2015 World Cup, MS Dhoni was very critical about Rahane's approach on slow pitches. The former Indian skipper was vocal about the Mumbaikar's inability to rotate the strike in the middle overs.
Thus, Rahane never got a big run at No. 4. He was back doing the reserve opener's job before he was back at the two-down slot in South Africa in 2018. However, Virat Kohli backed him for one series before moving forward. Hence, Rahane has constantly moved around in the batting line-up in ODI cricket. He never got a proper run as well.
3. Gautam Gambhir
Gautam Gambhir holds a significant place in Indian cricket history. In two of India's three biggest white-ball final triumphs of the 21st century, Gambhir played a significant part. He was the unsung hero of India's final in the 2011 World Cup and the 2007 World T20.
The Delhi left-hander was a consistent run-getter in all formats in the late 2000s. He was one of India's key batsmen overseas as well. In fact, Gambhir has stood up firm in some difficult away tours. However, post the 2011 World Cup win, Gambhir's form saw a dip. He was pretty inconsistent as well. The big scores hardly came.
Thus, he was dropped in 2013 and a return seemed tough. However, he came back for the 2014 England tour as the third opener and played a couple of Test matches as well. He has dropped again before he returned in 2016 for another couple of games. However, Gambhir never got a longer rope after he was dropped in 2013.
Despite India struggling to find a partner for Murali Vijay in Test cricket, Gambhir hardly got a couple of games under Virat Kohli. Thus, Gambhir didn't really get the backing even though he was scoring runs in domestic cricket.
Follow us on Telegram