4 Reasons why Delhi Capitals (DC) can win their first IPL in 2020
Delhi returned as Capitals and not Daredevils for the 2019 season, with a new jersey and logo, looking to start afresh with a new captain leading the way.
Updated - Jul 30, 2020 12:44 pm
8.9K Views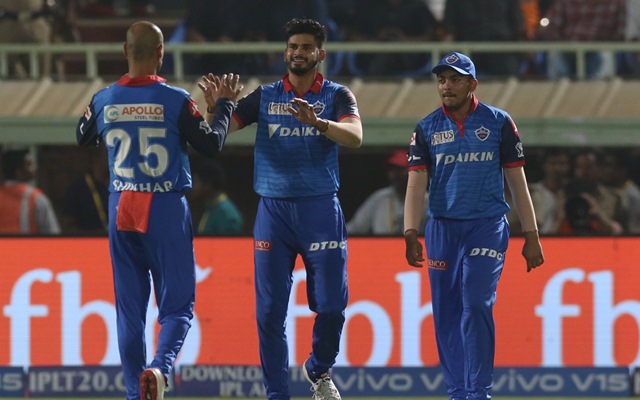 A team which should have won the IPL multiple times with the players they have had in their team over the years is Delhi Capitals(earlier Daredevils). Unfortunately, they haven't even reached a single final and have rather had a very dubious record finishing at the bottom of the table 4 times, and have qualified for playoffs only 4 times in 12 years.
They have had the likes of Virender Sehwag, Gautam Gambhir, David Warner, Ab de Villiers, Yuvraj Singh and a number of stars in their teams. The list is endless. Yet, they have let all those players go very easily, after just one average season not recognising their potential.
Gambhir after being let go by Delhi in 2011, led Kolkata Knight Riders to two titles in 4 years. Warner after being let go in 2014, despite having put in commendable performances over 5 seasons, has easily been one of the best batsmen since, also leading SRH to glory in 2016 and de Villiers has been one of the most impactful players of the last decade.
Poor selection strategy, not backing players and a general lack of clarity as to what kind of a team they want to build cost Delhi severely across seasons. In 2018, they bought back Gautam Gambhir as captain and Ricky Ponting as their coach in a bid to change their fortunes.
Tragically for them, Gambhir seemed to be nowhere his best in the initial games and eventually took the bold decision of dropping himself. The young and talented Shreyas Iyer, who himself was finding form, was thrust into captaincy out of nowhere but did a good job to win a few games in the latter stages although Delhi finished last again. It was expected he would be replaced by a more senior and experienced player as captain in the next season.
However, the management once again surprised everyone by sticking with Iyer. This, however, turned out to be a masterstroke. Delhi returned as Capitals and not Daredevils for the 2019 season, with a new jersey and logo, looking to start afresh with a new captain leading the way.
And they had a phenomenal season. The young team played with a lot of heart and put in fantastic performances winning 9 of their 14 games and Delhi entered playoffs after a long wait of 7 years. They, however, lost to Chennai Super Kings in the Qualifier 2. But Delhi made a couple of useful trades, and with a good auction strategy, they have covered a few more bases for the upcoming season.
Let's have a look at 4 reasons why Delhi can win their first IPL trophy in 2020:
1. Strong Indian core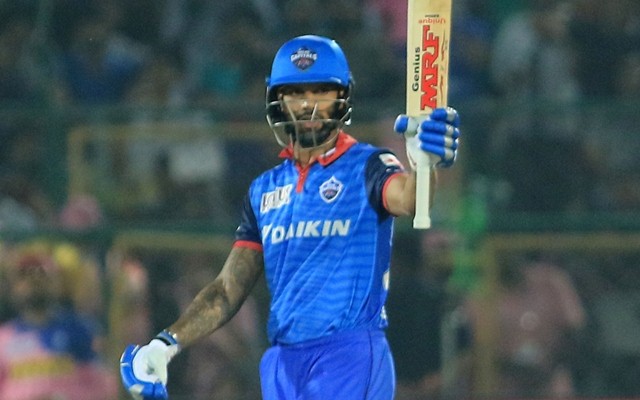 While Delhi had a strong overall team last year, what they missed was a strong Indian core, especially in terms of experience. The team had the likes of Shikhar Dhawan and Amit Mishra and a young bunch of batsmen in Prithvi Shaw, Rishabh Pant and Shreyas Iyer, but a few more calm and composed players were needed, especially in crunch situations when the youngsters would get carried away easily.
We have seen over the years, the team which generally possess the strongest Indian players, be it Chennai Super Kings in the early years, or Mumbai Indians recently, is usually the team which has an upper hand in the IPL. Delhi have managed to secure the services of 2 of the best in the business and will be hoping for a big contribution from them on and off the field.
Ravichandran Ashwin and Ajinkya Rahane— two very experienced India internationals who have also played a lot of IPL, will add the much-needed stability in the team. The youngsters are also bound to benefit immensely as they will have two intelligent cricketing brains to pick from and learn from their experiences. Ashwin and Rahane are both astute thinkers of the game and now with their addition, Delhi seems to possess perhaps one of the finest Indian cores in the IPL, and they have perhaps found the missing link that now connects them to the trophy.