'A kind neighbour' – Virat Kohli thanks Shreyas Iyer for dosas; Yuzvendra Chahal requests him to send Biryani
Shreyas Iyer lives only 500 metres away from Virat Kohli's house in Mumbai.
Updated - Jul 8, 2020 1:49 pm
4.3K Views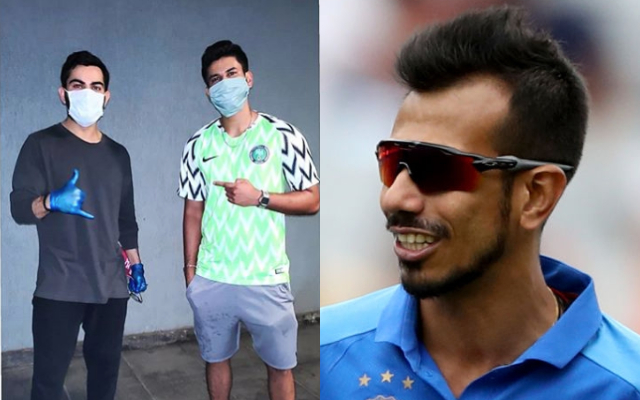 Social distancing and use of masks have become the new normal in the wake of the Coronavirus pandemic. However, amidst the lockdown, the government has allowed to meet people and India cricketer Shreyas Iyer took this opportunity to surprise his skipper Virat Kohli. The former took homemade Neer Dosas for Kohli and his wife Anushka Sharma and the Indian captain acknowledged the efforts on his latest social media post.
Kohli has been active on social media for the last few days and recently also posted his workout video. He has been spending time with his better half during this period and the couple has time and again raised awareness about the pandemic. They have also donated a handful amount to the relief funds and have kept their fans busy posting some pictures on social media.
Coming back to Shreyas Iyer's gestures, Virat Kohli took to his Instagram handle to thank him and termed him as a 'kind neighbour'. Iyer stays very close to the 30-year-old's home in Mumbai. In return, Kohli also sent him Mushroom Biryani and hoped that he and his family liked it.
"A kind neighbour who lives 500 m away from us brought us some home made neer dosas and made us smile. A big Thank you to your mom amigo we haven't had such delicious dosas for a longgg time. Hope you enjoyed the mushroom biriyani we sent back. Good man @shreyas41 . P.S- these are the new picture norms with social distancing," Kohli wrote in his post.
Here's the post
Yuzvendra Chahal's special request to Virat Kohli
Now how can Yuzvendra Chahal not comment on this post? The leg-spinner has been super active on social media and TikTok since the lockdown. With the latter being banned in India, he seems to have been tracking down his teammates and funnily asked Virat Kohli to send Biryani for him.
For the unversed, Chahal stays in Haryana which is around 1400 kms away from Mumbai. "Bhaiya please send some biryani here only 1400 km away @virat.kohli," his comment read.
Here's his comment: