5 Batsmen who can hit a yorker for a six
To hit a six off a yorker needs an unusually high level of skill.
Updated - May 26, 2019 3:42 pm
67.5K Views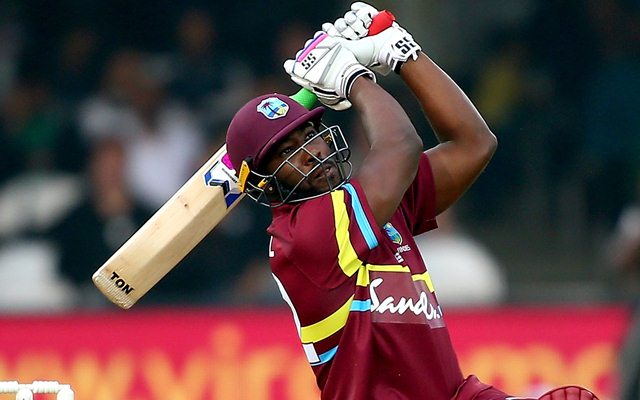 The yorker is one of the toughest deliveries to execute for a bowler but the effectiveness and the possible result makes it worth an attempt. Especially in white-ball cricket when the batsmen are going hard at almost everything, it is the best weapon for a bowler to redeem himself. However, the execution needs to be spot on – miss the yorker length just by a small margin and it may travel the distance. There are a few bowlers around the world at the moment who can bowl pinpoint yorkers.
Jasprit Bumrah, Kagiso Rabada, Mitchell Starc are among them who do that consistently and back their skills under pressure.  Their accuracy and consistency make them stand out and put the batsmen under pressure while they are bowling. But that does not mean, it is the ultimate solution. While bowlers worked hard to master this skill, batsmen are a step ahead and can hit those for sixes.
To hit a six off a yorker needs an unusually high level of skill. Getting underneath the ball and getting the elevation for it to travel the distance is as vital as making a good connection. Hence, here we look at five players who can hit a six off a yorker.
1. Andre Russell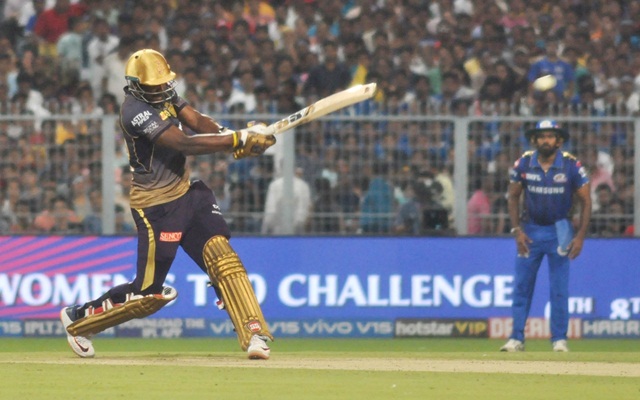 If you have been watching the game in recent few months, one of the first few batsmen that come to mind when you talk about sixes is Andre Russell. The hard-hitting West Indian all-rounder set the stage on fire in the IPL. He hit a staggering 52 sixes in the season and played some blinders. In fact, at one point it appeared as if he was smashing sixes for fun.
Russell's main strength is the muscle or power he possesses and the bat swing he manages to generate. More often than not, even if he top ends, toe edges it or mishits one, the balls go sailing for six. That's because – hit the ball, hit it so hard that even mistimed shots travel all the way. He doesn't necessarily have a weak zone being equally good against pace and spin though the bouncer troubled him a bit in the second half of the IPL.
Russell sits deep in the crease waiting for the ball, he opens his front leg to create the angle for a full swing of the bat and thus even if the bowler hits the yorker length delivery he can deposit them into the stands.