5 bowlers who can neutralize Virat Kohli
Against the pacers or spinners, King Kohli has been dominant in all the formats.
Updated - Nov 4, 2018 5:03 pm
20.2K Views
The best in the generation debate is slowly coming to a close these days with Virat Kohli escalating himself to all new levels where only he exists. His nearest competitors are all on different paths now. AB de Villiers bid adieu to the game, Steve Smith is serving a one-year punishment, Joe Root and Kane Williamson are scoring, but not as big as Kohli. In the last five years, the Indian skipper, across all formats, has worked on several of his flaws quite relentlessly to be the superhuman batter he is right now.
Against the pacers or spinners, King Kohli has been reigning supreme in every battle. This brings us to a question if at all any bowler has the grit and mastery to outclass Kohli. Although there are some stupendous bowlers in the fraternity right now, the Indian batting maestro has managed to get the better of most of them. But still there are a few bowlers who can give him a tough time and here's a list of five such bowlers.
1. Mitchell Starc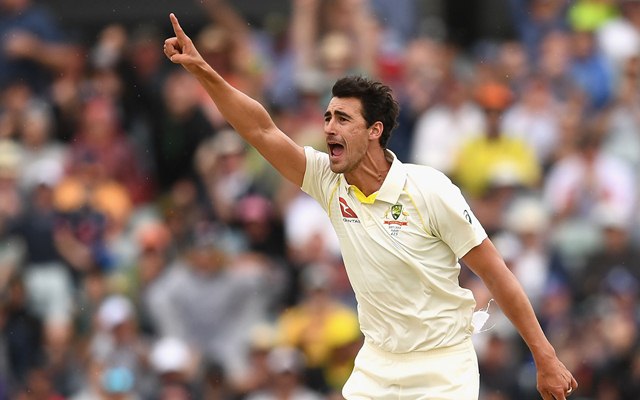 Mitchell Starc at his best didn't get a lot of chances to bowl at Virat Kohli, but when the left-arm pacer is in full flow, he can stop any batsman in the world. The very reason why Rabada can stop Kohli is the same why Starc has an advantage, the extra pace added with consistency to hit the right areas.
Last time India visited Australia, Mitchell Johnson managed to dismiss Kohli on three occasions. Whilst Kohli feasted on other bowlers, Lyon and Johnson did manage to control him on occasions. Starc and Johnson are pretty similar with the way they attack batsmen and if the 28-year-old can dig in a little on what Johnson did the last time, that could be one helpful tutorial.
One thing Starc does better than most is hit the fourth stump line at a good length consistently. Its very hard at his pace to get hold of that length and he might even adjust the line a little towards the fifth stump, teasing him to go for a drive. It's very hard to think of ways to undo Kohli at this point in time, but the Aussies certainly will be well prepared.