5 Cricketers who played U19 and international cricket for different teams
It is not a new template about players migrating from one land to another.
Updated - Mar 14, 2020 7:52 pm
19.8K Views
The 2019 World Cup final winning England team had as many as four players who were born in countries other than England. Several players in the history of the game have played for a country different from where they were born. A few have played for two countries as well!
It is not a new template about players migrating from one land to another. There are plenty of reasons for cricketers to try their trade-in another nation. Lucrative deals such as Kolpak, lack of opportunities in their own country, family movements in early life, and some for love as well have drifted to another territory. But there is a group of cricketers who played under-19 cricket for their birth country and senior-level cricket for another.
Here we look at 5 cricketers who played U19 and intl cricket for different teams
1. Imran Tahir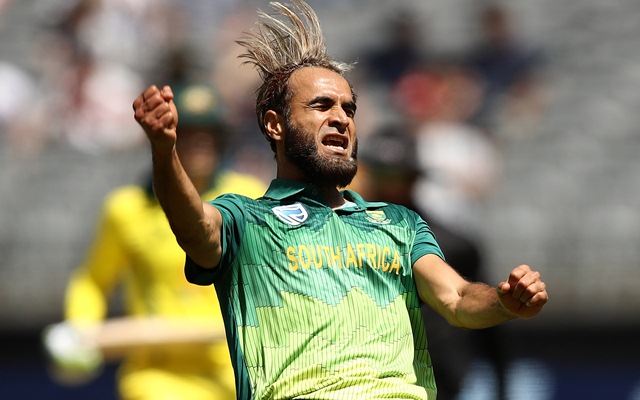 A late bloomer in international cricket, Imran Tahir is known for wily leg-breaks, sharp googlies, and a frenzied celebratory run-up. Tahir was South Africa's go-to spinner for almost 9 years, but the leggie was actually born in Lahore, Pakistan. He played for Pakistan in 1998 Under-19 World Cup alongside Shoaib Malik and Abdul Razzaq. The leggie took 7 wickets in 6 games including a 4-fer.
In the search for new opportunities in cricket and his love life; his wife, Sumayya, Tahir then moved to South Africa. He got selected in the Protea team as soon as he became eligible. Making ODI debut in 2011 at the age of 31, Tahir took 173 wickets in 107 games at 24.84.
He was South Africa's lead spinner for three straight ODI world cups where he took a total of 40 wickets at an average of 21.1. Tahir retired from ODI cricket after South Africa's disappointing campaign in the 2019 World Cup.