5 Deadly injuries in cricket history
In cricket, injuries have played a huge role.
Updated - Mar 5, 2020 11:39 am
7.7K Views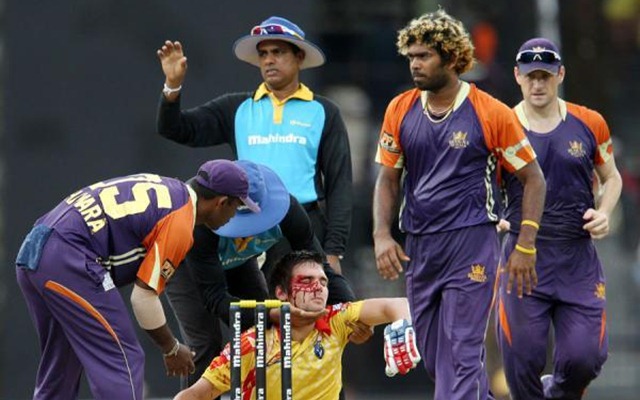 Injuries have been a major part of sport. It can have an adverse effect on a sportsman's life. There have been certain injuries that have ended a few careers in various sports, including cricket. In fact, there have been multiple occasions when an external injury on the field has forced players to retire.
In cricket, injuries have played a huge role. Some injuries have been such that they've even been life-threatening and a few of them have taken away lives as well. It's never a pleasant sight to watch someone go down and not being able to pick up yourself again.
There have been quite a few deadly injuries in the history of cricket. Here are five such injuries.
(Note – Injuries considered are all post-2000)
1. Mark Boucher – 2012
Mark Boucher may be in the news as South Africa's head coach these days. But back in 2012, his career ended abruptly. When South Africa toured England in 2012, they played a practice game against Somerset. Boucher who was keeping was struck on his left eye by a bail after the ball hit the stumps.
It was a freak eye injury and he was diagnosed with a lacerated eyeball. The wicket-keeper batsman who served South African cricket for more than 15 years underwent a surgery immediately. With the recovery period unknown, the freak eye injury forced him to bid adieu to international cricket and he hasn't taken the field since then.
Boucher made his debut in 1997 and played a staggering 147 Test matches and 295 ODI games. He was one of the pillars of South African cricket and has contributed a lot to its success.