5 Heartfelt Moments in Cricket history
Updated - Oct 12, 2015 9:05 am
100 Views
5 Heartfelt Moments in Cricket history: The Preamble to the Laws of Cricket states 'Cricket is a game that owes much of its unique appeal to the fact that it should be played not only within its Laws but also within the Spirit of the Game'. The sport has seen many heartfelt gestures and rightly so. Traditionally considered a 'gentlemen's game', even this competitive age has seen cricketers give the game some of its most emotional moments ever. Here's a look at 5 such moments which are adored and treasured by cricketing fans around the world:
 1. One for-the-ages: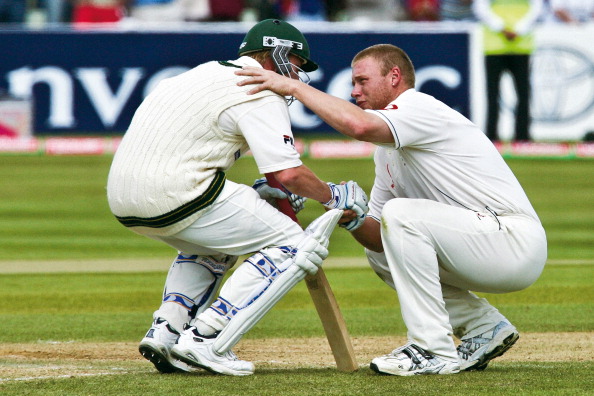 Follow us on Google News
One of the greatest Test matches ever played, England versus Australia at Edgbaston in the year 2005; Freddy Flintoff and Brett Lee in one of the most touching moments ever witnessed on a sporting field which has been etched in the memory of cricket fans around the world. Lee batting valiantly on 43 runs was taking Australia to a famous win from a losing position. The Aussies needed 2 runs to win and Lee was left stranded at the non-strikers end as Steve Harmison dismissed Michael Kasprowicz. Having lost the first Test at Lords this was a significant moment for the English and instead of running towards his team mates to celebrate the win Flintoff went to console Lee, this showcased the burly all-rounder's humility and sportsmanship.
"I was taught as a kid always respect the opposition first and celebrate after, which I did. I went over to Brett Lee and shook his hand and there's that picture, where I whisper in his ear: 'It's 1-1, son.'"
True to his words the charismatic Andrew Flintoff gave us this amazing moment to cherish with his sporting gesture!
Follow us on Telegram