5 Indian domestic performers who could get a Test call-up soon
These players have been successful in the domestic circuit and their name echoed in the Test matches as well.
Get every cricket updates! Follow us on
Indian cricket has grown leaps and bounds since their maiden World Cup victory in 1983. It laid the platform for a generation that brought golden days in Indian cricket. But in the following years, one could feel that the departure of greats like Sachin Tendulkar, Rahul Dravid, VVS Laxman and Anil Kumble would make the Indian Test team brittle.
But that never happened. This is where the beauty of Indian cricket lies. The fact that it has managed to produce big players one after the other, all in readiness to take this big team ahead. India's domestic cricket structure has a huge contribution to the making of such players.
Kapil Dev, Sachin Tendulkar, Zaheer Khan, Virat Kohli & Jasprit Bumrah now. The rich returns of the investment in India's cricketing grassroots. This domestic structure has truly increased the talent pool in Indian cricket. Every season sees the rise of big players and India now have their next set of players ready. Players who have been tried and tested at various levels and have come out with flying colours.
Here is a list of 5 Indian domestic players who could soon make it to the Test squad
1. Srikar Bharat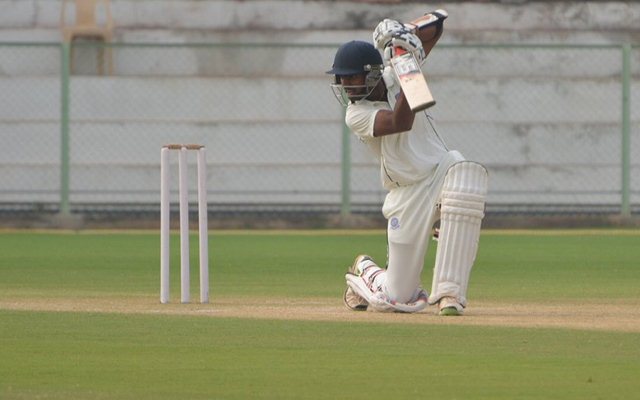 Imagine this. A wicketkeeper-batsman comes in to bat at No. 7, he scores heavily and hits the bowlers all around the park. Whom do you remember? Adam Gilchrist? MS Dhoni? What if you were to know that India are on the brink of producing yet another stunning wicketkeeper-batsman?
Srikar has been the most consistent batsman for India A side in test cricket. He has scored as many as 651 runs across matches against England, Australia, New Zealand and South Africa. He has scored 3 centuries for India A since July 2018. Most of these knocks have come in the lower middle order and Bharat has on many occasions saved the day for his side.
After MS Dhoni's departure from test cricket, India have struggled to find a proper wicket-keeper batsman. And Srikar Bharat is not far away from being that player. India have Wriddhiman Saha as their second choice keeper in the current Test side. But Saha hasn't been actively involved in cricket recently, owing to injuries. This is where Srikar Bharat comes into the picture. With the stats by his side, he may well make it to the Test squad soon.